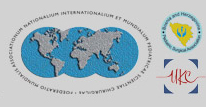 WOFAPS is bringing renowned pediatric surgical experts in from around the world for an exciting event whose objective is to provide "state of the art" information to colleagues that will benefit the care of children with surgical disorders
Tuzla, Boznia-Herzegovina (PRWEB) May 05, 2011
Annually, The World Federation of Associations of Pediatric Surgeons (WOFAPS) selects a major region of the world to host a scientific meeting and workshops as part of their important educational mission for pediatric surgeons and pediatricians. This year, in collaboration with Tuzla University Clinical Center in Tuzla, Bosnia-Herzegovina, WOFAPS is bringing renowned pediatric surgical experts in from around the world for an exciting event whose objective is to provide "state of the art" information to colleagues that will benefit the care of children with surgical disorders.
This year's event will be held September 22-25, 2011. This is an important opportunity to bring together pediatric surgeons and pediatricians from Central and Eastern Europe as well as the Mediterranean and near East region. An outstanding international faculty have committed their time for state-of-the art lectures as well as two workshops: The advancements in minimally invasive surgery; and the advances in the management of anorectal malformations.
The City of Tuzla in Bosnia-Herzegovina offers a unique and lovely venue for this scientific meeting. The host organization, the Public Health Institution University Clinical Center Tuzla is a modern institution where contemporary principles of diagnostics and therapy have been successfully applied. UCC Tuzla is well known for excellent organization, efficacy and economics, development, knowledge refining and highly differentiated skills in medical services making it the penultimate partner for hosting this event.
Topics covered at this year's event include: Pediatric Surgery, Minimal Invasive Surgery, Pediatric Urology, Neonatal Surgery, Pediatric and Adolescent Gynecology and Traumatology in Childhood and Adolescence. "WOFAPS has become an organization of significance and global importance," says newly elected WOFAPS President Richard Azizkhan. "This is an opportune time for WOFAPS to continue to mature and fulfill its still under tapped potential. I see a great opportunity for us to collectively make strides improving and impacting the surgical care and outcomes of children especially in developing countries."
W.O.F.A.P.S was founded as a manifestation of individual dreams projected into the context of the world.
For more information, contact WOFAPS by phone at 41 22 5330 948 or email at mail(at)wofaps-bosniameeting(dot)com or visit the Bosnia meeting website at http://www.wofaps-bosniameeting.com/.
The World Federation of Associations of Pediatric Surgeons, the WOFAPS, as it is widely known, was founded in 1974 and has grown to be the world representative body of National Pediatric Surgical Associations with a current membership of more than 100 countries. The WOFAPS' mission to improve the surgical care of the world's children was embodied in the Declaration of Pediatric Surgery in Kyoto in 2001.
# # #