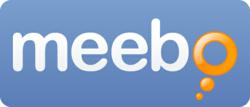 As more discovery solutions are developed, 'everyday experts' will gradually surface within specific interest areas and become important advocates in the future.
New York, NY (PRWEB) June 09, 2011
As Web users increasingly look for content that speaks to their specific tastes, they are placing more value on those with expertise than their existing relationships online, according to new research from consumer Internet Company Meebo. The research study will be presented today during Internet Week New York and the presentation will be streamed live
Instead of getting recommendations of content from their online social circles, half (53 percent) of people today are seeking advice from knowledgeable strangers, or "everyday experts" while browsing online.
"Web discovery today largely happens through people or influencers we already know, but people are expressing frustration about the inability to find relevant content fdfrom their social circles," said Seth Sternberg, Meebo's Co-Founder and CEO. "As more discovery solutions are developed, 'everyday experts' will gradually surface within specific interest areas and become important advocates in the future."
The study found that people are actively seeking "everyday experts" to help them find content of interest:

Fifty-three percent of people say said they want to get advice from someone who is knowledgeable about a topic, but whom they don't know.
Almost half (48 percent) of people want to meet others with whom they share a common interest.
More than a third of the population (38 percent) turn to anonymous sources for product and service recommendations.
When narrowed down to specific interests or hobbies, nearly half of people are interested in connecting with everyday experts over those who they know:

When it comes to looking for information about a shared hobby or interest, 39 percent of people would turn to strangers for content recommendations whereas only 28 percent would look to those with whom they have existing relationships.
Forty-one percent of people would prefer to connect with "everyday experts" on travel information, whereas only 17 percent would turn to people they already know.
Forty-three percent would turn to unknowns for recipes or cooking-related content, while only 22 percent would connect with people they know.
While 68 percent of people are experts and passionate about something (source: Forrester Groundswell Study 2010), connecting to those people isn't easy; the necessary Web navigation tools to find them are lacking. Only 22 percent of people think that it's easy to connect online to people with whom they share a common interest.
As technologies evolve, these "everyday experts" will begin to leave digital trails of their online activity and become influencers for Web users, content and brands online.
Meebo's research study was conducted in partnership with Erica Rutt+ Associates and is nationally representative. It sampled 1,473 people and included populations across several genders, ethnicities, household incomes, locations, education levels and age groups. It was fielded in January to February 2011 and consisted of online surveys, in-home ethnographies and a series of interviews.
The sample was broken down into several sub-segments of people who describe themselves when online as: introverts or extroverts in social situations; leaders or followers in terms of influence; tech forward or tech averse when it comes to trying or purchasing new technologies; and moms and dads.
Meebo now reaches 40 percent of the U.S. Internet audience and nearly 170 million unique users worldwide, according to comScore Media Metrix (March 2011). It provides the easiest, most open and most "right there where you want it" way to share on the web.
Integrating all social networks and communications channels into a single, simple-to-use solution, Meebo enables users to easily share content and communicate in real time with the people who matter to them, and connects people to their friends on the numerous websites that have installed the Meebo Bar, through mobile devices and via Meebo Messenger. The privately held company was founded in 2005. For more information, visit meebo.com.
###