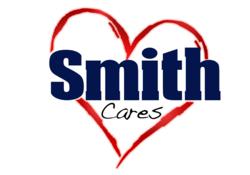 "At Smith we have been blessed to continue to grow during hard economic times and feel it is our responsibility to give back to those in need", say's Smith's Co-Founder and CEO Dwayne Stoltzfus.
Dallas-Fort Worth, TX (PRWEB) June 22, 2011
Joplin, Missouri was devastated in May 2011 by the deadliest tornado since 1950, killing at least 123 persons, and destroying an estimated 8,000 buildings. This horrific natural disaster damaged homes, families, and every aspect of life in Joplin today. Smith Monitoring, a Dallas based home security alarm company, believes it is imperative to join the relief efforts and use its resources to help those in need through its successful Smith Cares charity. Smith home security monitoring is partnering with Ignite Church, a church that survived the disaster in the city of Joplin. Ignite Church is providing recovery support, shelter, help locating loved ones, and food for Joplin tornado relief.
Smith Monitoring will donate .50 cents for every "Like" on its Facebook page, to assist in the significant costs directly related to providing food and shelter to Joplin tornado victims. In addition, Smith Monitoring encourages others to aid in the relief efforts by "Creating a Movement!" Individuals and organizations can email the link to specific email addresses outside of Facebook. Smith Cares charity constantly strives to give back to the communities they serve, and now to those who are outside the service area.
Aside from donating .50 cents for every "Like" to Joplin relief efforts, our Smith Cares charity will continue to donate free alarm service and systems to needy families in service areas throughout Texas, Georgia, and California. Applications for free systems and service are available via the Smith Monitoring company website. Additionally, Smith Cares plans to kick off a new campaign, "Companies Against Human Trafficking," more details soon.
Smith Monitoring Inc. is a home security alarm company headquartered in North Dallas and hopes to expand its Smith Cares program, and partner with other companies, organizations, and individuals who want to use their resources to maximize their impact and serve others. Please visit the Smith Monitoring website; or the Facebook page, for further details on how you can help Smith Monitoring, help others!
###