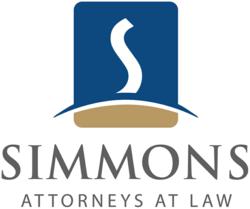 Many of the men who take these drugs were unaware of the seriousness of these Propecia side effects
Alton, IL (PRWEB) August 11, 2011
Simmons Browder Gianaris Angelides & Barnerd LLC is currently investigating claims that Propecia, a drug manufactured by Merck to treat baldness in men, can have debilitating sexual side effects.
Propecia, and its parent drug Proscar, are the trademark versions of finasteride, a synthetic antiandrogen that limits the production of enzymes believed to contribute to the cause of male pattern baldness and an enlarged prostate. Propecia treats baldness in men, while Proscar treats benign prostatic hyperplasia.
A new study conducted by George Washington University and published in the March issue of the Journal of Sexual Medicine found that taking finasteride can cause decreased arousal, erectile dysfunction, severe depression and other serious sexual side effects.
"Many of the men who take these drugs were unaware of the seriousness of these Propecia side effects because they were led to believe that any symptoms would cease once they discontinued taking Propecia," said Trent Miracle, Simmons Firm Partner who is leading the investigation. "This is not necessarily the case for all users."
The study found that side effects are permanent in at least 5 percent of men who take Propecia. In addition, the Food & Drug Administration issued a warning in June that the warning label of finasteride has been revised to include new safety information about the increased risk of being diagnosed with a high-grade prostate cancer.
"This is a very serious and sensitive issue for men who have been negatively impacted by these drugs," Miracle said. "These men are understandably asking a lot of questions, and the Simmons Firm is hoping to help them find the answers they deserve."
The Propecia lawyers at the Simmons Firm are currently investigating claims against Propecia, Proscar and other finasteride drugs.
About Simmons Browder Gianaris Angelides & Barnerd LLC
The Simmons Firm is a leading law firm in pharmaceutical litigation. The Simmons firm has experience in litigating complex medical matters and has taken a leadership role in standing up for individuals who have been injured by dangerous or defective drugs. The firm has represented thousands of pharmaceutical clients and recovered nearly $200 million in verdicts and settlements in cases involving Oxycontin, Vioxx and more. Learn more at http://www.simmonspharmalaw.com.
###