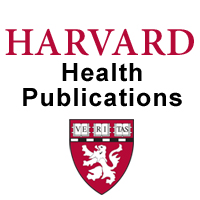 (PRWEB) August 10, 2011
Is poor semen quality a new longevity risk factor? Normally, a doctor looking for a snapshot of a patient's health will ask about smoking, drinking, diet, and exercise and then measure cholesterol, blood pressure, blood sugar, and weight or waist size. These facts and numbers already enable doctors to predict long-term health and longevity, but scientists are always looking for additional measurements that can predict survival. According to an article in the August 2011 Harvard Men's Health Watch, new Danish research may have pinpointed an unlikely health predictor, at least for men: semen quality.
Between 1963 and 2001, the Copenhagen Sperm Analysis Laboratory performed semen analyses on 51,543 men, most of whom were referred because they or their partners had concerns about fertility. The results showed a clear link between semen quality and the rate of death. As the number of sperm increased up to a threshold of 40 million per milliliter of semen, the mortality rate declined steadily; the men with the highest sperm counts enjoyed a mortality rate 43% lower than the men with the lowest counts.
The apparent protective effect of high semen quality extended to a broad range of diseases, suggesting that specific lifestyle factors do not explain the findings. Instead, the Danish scientists postulate that semen quality may be a reliable biomarker of overall health and life expectancy.
Many insurance companies ask men to have physical exams and submit blood and urine samples before they issue life insurance. Will they now ask for semen samples as well? Not anytime soon.
More research is needed to confirm a link between semen quality and life expectancy. Although the Danish study is large and is based on 38 years of mortality data, additional research should include information about factors that may affect both sperm quality and life expectancy, including age, exposure to insecticides and toxins, tobacco and alcohol use, obesity, and hormone levels.
If nothing else, the Danish research is likely to spur new studies of semen quality, health, and survival. It's an interesting and important area in its own right, and it may have broader implications.
The Danish investigation examined only individual mortality rates, which is no small issue. But since some studies raise the possibility that semen quality has declined over time, the research may have implications beyond the life expectancy of an individual man.
Read the full-length article: "Medical memo: Semen quality and survival"
Also in this issue:

Our lead story: The crucial, controversial carotid artery
Summer health tips
Tips for meeting dietary guidelines
The Harvard Men's Health Watch is available from Harvard Health Publications, the publishing division of Harvard Medical School, for $28 per year. Subscribe at http://www.health.harvard.edu/mens or by calling 877-649-9457 (toll-free).
Media: Contact Raquel Schott at Raquel_Schott(at)hms(dot)harvard(dot)edu for a complimentary copy of the newsletter, or to receive our press releases directly.
###