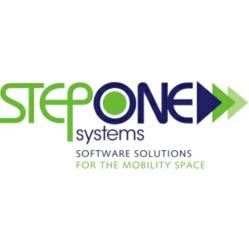 "We had a tremendous response at NRF to the StepOne RETAIL Sales Assist application" - Todd Berner, StepOne CEO
Pittsburgh, PA (PRWEB) January 31, 2012
StepOne RETAIL Sales Assist was introduced at the 101st National Retail Federation (NRF) trade show on January 16th, 2012, where it got much attention. Designed for users of an in-store enterprise tablet, the Sales Assist application empowers store associates by offering timely stock status, alternatives items, and related accessories as well as in-store item searching. It does this in a form that can be shared with the customer, engaging them in a collaborative way.
"We had a tremendous response at NRF to the StepOne RETAIL Sales Assist application. Visitors could see how this application can really impact the customer experience. Sales Assist is a very different kind of enterprise mobile application in the store and we are excited about it and to be delivering it on Motorola Solutions' ET1 product," said Todd Berner, StepOne System's CEO.
About StepOne Systems
StepOne Systems, LLC is a recognized leader in Enterprise Mobility Software with tens of thousands of users working each day in retail stores, on delivery vehicles, and in small warehouses. Through StepOne's ready-to-go applications and integration services, customers experience a fully supported, turn-key, mobile software solution that puts their enterprise systems in their employee's hands at the point of activity. For more information, visit our web site at http://www.steponesystems.com.
###