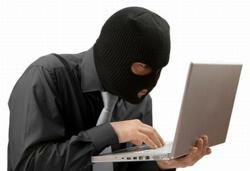 With a stolen ID a fraudster can effectively become you.
London, UK (PRWEB) October 12, 2012
October is National Identity Theft Prevention Month in the UK and with ID theft accounting for more than 50% of fraud crime it is a timely event. The research group Fellowes found that more than 25% of people in the UK have been the victim of identity theft and close to 75% were exposed to a related scam. This compares with an average figure of 17% across other European countries.
One of the reasons why the UK has such high levels of ID theft and fraud is that people use multiple computers, phones and devices for surfing and shopping. With many people not bothering to log out of banking sites, social networks or other secure sites it leaves them open to attack. Another method thieves use is the theft of mobile phones. A stolen phone can often provide everything a thief needs to assume an identity including passwords, email addresses and other personal information.
"Stealing your personal information is where most fraud begins," said Neil Munroe, chair of the Identity Fraud Communications Awareness Group. "With a stolen ID a fraudster can effectively become you – taking money, buying property, setting up bank and phone accounts all in your name."
Falling victim to identity theft can cause havoc with a victim's life and finances. Many people do not even know they are a victim until they apply for a loan and are refused because they have a poor credit rating. On average it takes 7 months for someone in the UK to realise they have been a victim of ID theft and potentially years to correct the damage it can cause.
For anyone concerned about the threat of identity theft sydekick.com has the following tips. Keep personal documents secure in the home, ideally in a safe. Many burglars are targeting documents rather than other more commonly stolen valuables. Check your credit report regularly to look for signs of suspicious activity. Avoid posting personal information on social network sites that thieves may be able to use and stay safe online whether you are using a laptop, tablet or smartphone with the up to date anti-virus software.
About Sydekick.com
http://www.sydekick.com/ is a leading source of information about the risks posed to people in the UK by identity thieves. It offers help and advice about preventing identity theft, staying safe online, credit score tracking and what to do in the event of an identity being stolen.