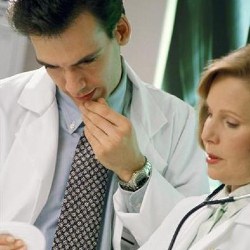 We are saving so much time and money by being able to take advantage of the multi-tenancy support provided by ActiveReports Server. This feature alone sold us on it.

Jeewa Perera,
CTO, Champ IT Solutions Inc.
Kirkland, WA (PRWEB) October 11, 2012
GrapeCity today announced that Champ IT, a healthcare and financial solutions provider, has selected ActiveReports Server as their web-based ad hoc reporting technology for their electronic medical record (EMR) and practice management (PM) solution.
Concerned about the risks of building a multi-tenant reporting solution in-house
Champ IT wanted to save time over developing a robust web-based ad hoc reporting solution in-house. They hoped to find an out-of-the-box multi-tenant reporting system that could be quickly integrated into their web site. This would allow them to deploy one solution instead of creating a separate one for each client.
New ad hoc reporting solution from the award-winning ActiveReports lineage
Champ IT came across ActiveReports Server in their search for a solution. They already knew about the proven, award-winning reporting technology that was behind ActiveReports Server. Also, ActiveReports Server had excellent support for ad hoc reporting in web-based, multi-tenant deployments.
Multi-tenant reporting and flexible licensing model met critical needs
Champ IT is saving significant time and money by taking advantage of the multi-tenancy support provided by ActiveReports Server. In addition, ActiveReports Server's flexible licensing model has translated into additional cost benefits for Champ IT.
Role-based security and ease of use were additional benefits
ActiveReports Server's role-based security model allows Champ IT to grant access to reports or data models to entire departments in one step, rather than going through and assigning access to individual users. They also called out the product's ease of use for business users as another benefit.
About ActiveReports Server
ActiveReports Server is a 100% web-based, rich, ad hoc reporting solution for business users, that enables them to easily create interactive reports. Its browser-based, ad hoc report designer and secure, scalable storage support multi-tenant self-service reporting and accelerate self-service BI much more effectively than traditional reporting tools. Learn more at http://www.activereportsserver.com/.
About GrapeCity
For over 25 years, GrapeCity has provided award-winning reporting and business intelligence solutions, software services and enterprise solutions to Fortune 1000 companies in high tech, financial, healthcare, government and other vertical markets. Our focus is on providing innovative solutions that give deep business value to our customers. Learn more at http://www.grapecity.com.