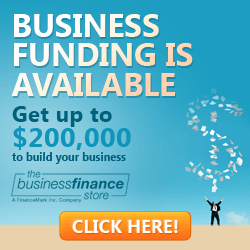 Funding is Available at The Business Finance Store
Santa Ana, CA (PRWEB) October 12, 2012
The West Coast Franchise Expo is in full swing, and Diamond Retirement Funding -- a partnership between The Business Finance Store and Diamond Financial -- is on-site to launch their Business-Directed Retirement Account (BDRA) Initiative.
"We want to let franchisors and everyone involved know that Diamond is the best place to send your clients for their financing needs," says Don Johnson, a top Business Finance Consultant at Diamond Financial. "Our Diamond Retirement Funding program is something we can point to and tell franchisors 'Hey, this program is much better than any other BDRA program out there.' Many of them are just unaware a superior program exists. Going to this expo will change that."
A BDRA allows a person to invest their retirement assets directly into their business with no penalties or taxable distributions. The main difference between Diamond's program and other BDRA providers is the quality of process.
"We developed a system and process that was 100% compliant with IRS and Department of Labor regulations. We can't say the same for existing providers," says Grey Nguyen, a tax and legal expert who works closely with Diamond Financial.
ABOUT DIAMOND FINANCIAL
Headquartered in Raleigh, NC, Diamond Financial has become the nation's leading source for business and commercial loans and was initially formed to fill a large void in the national financing market.
DFS realized that many capable individuals, applying for loans, were not able to identify interested financial institutions, package the loan application or justify their needs to bank officers, causing over 84% to be declined due to presentation alone.
President, Stephen Mariani, has been involved in small business since 1978 as a business owner himself. It is his experience in locating financial solutions that has brought him to establish this company with the business owner in mind. He prides himself on honesty and integrity, which is apparent after your first encounter with his organization. They are dedicated to the small businesses in America and committed to their success.
ABOUT BUSINESS FINANCE STORE
The Business Finance Store is a business financing and consulting firm that offers customized Business Financial Solutions. Seasoned professionals offer assistance in a variety of financial solutions to help small businesses succeed such as: Business Financial Solutions, Legal Solutions, and Accounting Solutions.
For 10 years The Business Finance Store has been helping startups and other small businesses legally structure their companies, find the right franchises, get the funding they need, and achieve the American Dream of owning their own successful business. Since expanding nationwide in 2007, they have helped thousands of companies and have funded over $60 Million in business credit lines, not including SBA loans. The Business Finance Store sees limitless potential in the current climate, and looks forward to many strong years of growth to come. Take some time to review their services, and give them a call.
For more information, or a free, no-obligation analysis of your business needs, visit The Business Finance Store website: http://www.businessfinancestore.com. A member of their professional staff will contact you to discuss your business' short and long-term goals. Whatever you need, The Business Finance Store is there.