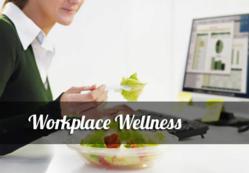 Increased employee productivity through health!
Chicago IL (PRWEB) October 13, 2012
In today's hectic world, people are finding less time to go to the gym or engage in healthy eating habits that ensure a fit body. CHEW recognizes that individuals and employees need the resources and coaching to promote wellness in body and spirit.
The CHEW company is a multi-faceted holistic organization that provides individuals with health coaching that helps people lose weight, gain confidence in eating and preparing the right foods, increase energy, prevent illnesses, and promote overall happiness. With a personal consultation, a CHEW coach can determine an individual's personal needs to create a specialized diet and fitness program suited for the individual's lifestyle.
CHEW provides in-home health coaching programs and virtual health programs for individuals. The company also provides workshops for companies to teach employees the importance of wellness in the workplace. With a variety of programs to choose from, individuals and employees can stay fit and healthy anywhere.
About CHEW
CHEW (Complete Health Education and Wellness) was founded by Jessica Marie, a Certified Health Coach and Healthy Living Expert. Providing holistic health and wellness for individuals since 2007, Jessica Marie strives to give people healthy lifestyles whether they are at home or in the workplace. CHEW offers health programs, interactive workshops, and Chicago Food, Fitness & Fun Tours for individuals and corporations.
For more information about CHEW, call the company at 773-717-2439(CHEW) or visit the website at http://www.jmchews.com.