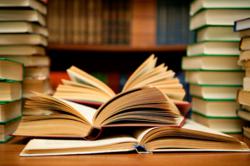 The information in these free gifts comes from a compilation of over twenty five years of research…
Forked River, NJ (PRWEB) October 21, 2012
For those interested in the field of professional life coaching as a coach, student or client as well as anyone interested in the field of self-help, Holistic Learning Center has made available on its web site multimedia access to a variety of topics.
Interested parties are able to watch an empowering video about the seven spiritual truths that contain the essence of the sixteen lessons contained in the Self-mastery…A Journey Home To Your Self textbook and two video testimonials about the life changing powers of the HuMethod™ exercises.
These precious gems on personal growth and advanced life skills were written and recorded by knowledgeable life coaches or are pulled directly from Holistic Learning Centers foundational textbook that their life coaching students use to become professional level life coaches and includes a blending of the best of the best of the most prominent Self-actualization teachers' overlapping parables, principles, processes and philosophies into sixteen easy to understand spiritual Self-mastery lessons to help anyone accelerate their integration of these mastery principles.
The information in these free gifts comes from a compilation of over twenty five years of research and study into the life work of many of the top, nationally known self-help authors such as Deepak Chopra, Wayne Dyer, Marianne Williamson, Eckhart Tolle, Caroline Myss, Jim Rohn, Gary Zukav, John Bradshaw and many more.
According to HLC graduate Dr. Cheryl Delbridge, MD, FCAP "When I emotionalized the sixteen Self-mastery book lessons I felt a peace of mind that I have never known before. These lessons have helped me transform my intellectual knowledge into my own Self-empowerment (implementation of my knowledge) which has positively altered my life forever."
These free samples from Holistic Learning Centers self-help library are for independent life coaches, students, clients and teachers interested in personal growth and self development on any level.