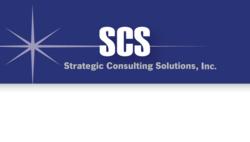 We are so excited to have found someone of John's caliber to fill this role
Oak Ridge, TN (PRWEB) October 25, 2012
When Strategic Consulting Solutions began its search for an Operations Manager in North Carolina, they wanted to ensure the selectee would not only fulfill the essential roles of the position but also enhance the company's already solid reputation in the government contracting compliance industry. After an extensive search and diligent vetting, the company found who they believe is the perfect candidate, John Boler.
John is a seasoned business leader with more than twenty five years global experience moving groups forward to achieve excellence both organizationally and personally. His impressive background began with an undergraduate degree in Engineering from the United States Military Academy in West Point, New York where he was a Distinguished Cadet in the top 5% of his class. From there, Mr. Boler attained two Masters Degrees, one in Public Administration from Harvard University and another in Business Administration from Duke University.
Professionally, John has achieved the high level of success his educational background would suggest. He embarked on his career as an Infantry Officer and steadily advanced through the ranks eventually serving in Bosnia on a NATO peacekeeping mission along with other operations around the globe. Once he reached the corporate world, he served as a leader in Finance, Operations, Logistics, Strategic Planning and Business Development for numerous industry leaders around the world and at home in North Carolina.
Mr. Boler's experience goes hand-in-hand with the company's mission to strive for excellence and provide their customers with unparalleled service and expert advice on compliant accounting systems including full-service outsourced accounting, DCAA audit support, incurred cost submissions and Deltek software sales and implementation. "We are so excited to have found someone of John's caliber to fill this role," said Laura Davis, President and founder of SCS. "His demonstrated financial and leadership abilities will be the key to our growth in the region," she added.
Strategic Consulting Solutions' expansion into North Carolina began in early 2012 resulting from several of the area's government contractors already having their compliance needs met via the corporate office in Oak Ridge, TN. Through local contacts, participation in regional events and support of the area's GovCon organizations, the company's leadership team realized that many government contractors in the region would benefit from SCS's services. As a result, the regional office was opened in Fayetteville in an effort to be easily accessible to both current and potential clients in and around the Raleigh, Durham, Fayetteville and Fort Bragg areas.
More information about Strategic Consulting Solutions and the compliant accounting services they offer can be found on their website http://www.scsconsults.com.