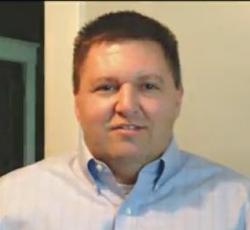 Historic West Town is well positioned for tremendous growth if it can continue to attract young professional and a business district.
Nashville, TN (PRWEB) October 27, 2012
The Nations was a vibrant and diverse community in the first half of the twentieth century. The decline started as families relocated to the newly developing suburban areas south and west of Nashville. Recently this neighborhood has turned the corner on the past and repositioned itself as Historic West Town.
Six reasons why Historic West Town is considered an quickly emerging neighborhood:

Located just North of Sylvan Park, a gentrified neighborhood.
Ample inventory of Bungalows, Cottages and Victorian Homes.
Infill, construction of new homes, is common.
Recently improved living conditions.
Quick access to Downtown Nashville, located a few miles away.
Easy access to public transportation.
Like most revitalized areas, the last pieces of the puzzle are the retail district and the neighborhood identity. This neighborhood will receive a boost from the development of the Nashville West Shopping District and the redevelopment of the North Gulch area. However, the neighborhood needs its own local restaurants, shops, and cafes which are the hallmark of an energized, urban community. If they can attract additional small business owners, the neighborhood could repurpose existing commercial buildings into an exciting retail district.
The biggest reason young families and professionals are attracted to the community is the value. Historic West Town is one of the few neighborhoods in Nashville that has seen rising prices over the last couple of years. Compared to nearby Sylvan Park or West End the prices in Historic West Town are hard to overlook.
"If you are currenlty considering buying in an emerging neighborhood in Nashville, I would quickly take a close look at Historic West Town," Jolly said.