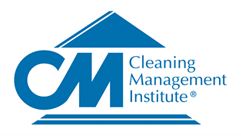 The course will cover how to plan and schedule workflow, high-speed equipment and supplies, sustainable procedures, developing quality assurance guidelines, and maintaining effective communications with all stakeholders
Seattle WA (PRWEB) October 31, 2012
Cleaning Consultant Services Inc. and Cleaning Management Institute CMI are offering a course on Sustainable Cleaning for Educational Facilities - December 6, 2012, from 8:00 AM to 5:00 PM in Orlando FL.
This specialty one day course will provide detailed technical information, hands on practice and discussion regarding the proper sustainable green procedures, chemicals and equipment used to clean, maintain and restore all common surfaces and areas found in schools, colleges and universities. Although the program will focus on educational facilities, the information presented will be applicable to all types of commercial buildings.
Emphasis will be on sustainable cleaning for health, along with operational improvements to increase productivity and quality of service. Activities will focus on effective operational procedures and management techniques. The course will cover how to plan and schedule workflow, high-speed equipment and supplies, sustainable procedures, developing quality assurance guidelines, and maintaining effective communications with all stakeholders.
The instructor will cover the proper procedures needed to provide quality service when cleaning classrooms, restrooms, floors, carpets and other critical areas found in schools, colleges and universities. The latest developments in equipment, processes, chemicals, infection control and green cleaning will be taught along with how to obtain better cooperation and support from instructional staff, students, and administrators. During the program participants will develop or enhance a sustainable green cleaning plan for their facility that emphasizes increased productivity and service quality.
Basic Outline and Topics:
Morning

Defining sustainable, healthy and high-performance cleaning
Implementing sustainable programs that reduce cross-contamination and employ high productivity methods
Developing and implementing green procedures and standards
Developing an effective and healthy restroom cleaning program
High-performance green floor care including hands-on practice with burnishing, scrubbing/stripping and finishing of hard surface floors
Afternoon
High-performance green carpet care
Hands-on spot removal and cleaning of carpeting
Developing and maintaining a quality control program
Developing and implementing a continuous process improvement program
Implementing effective management controls
Gaining team cooperation to adopt change
Industry resources
Review, discussion and answers to questions
For More Information or to Register, Contact: Cleaning Management Institute, Matt Moberg
Ph: 518-640-9172, Email: mmoberg(at)ntpmedia(dot)com and/or call Bill Griffin at 206-849-0179.
This Course is sponsored by Cleaning Management Institute and conducted in cooperation with Cleaning Consultant Services, Inc.