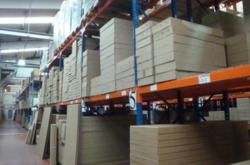 (PRWEB UK) 13 October 2012
FurnitureInFashion has proudly announced its leading status by being among some of the few companies in the UK for carrying 90% items in its furniture stock. FurnitureInFashion in a very small time frame has capitalized on its popularity and growing sales.
This capitalization has helped the company to become a leading supplier of furniture in the UK. To sustain this growth and leadership in the market, FurntiureInFashion reciprocated by increasing its production capacity. This has allowed the company to increase and maintain its stock around 90%. The continuous arrival of stock is paying off well as the customers now don't have to wait for the arrival of their favorite products. The owner and Managing Director of FurnitureInFashion Asad Shamim said, "We as a team at FurnitureInFashion are focused on supplying the furniture to our customers in the least possible time.
For this reason, we have increased our daily stock and production capacity as the ready availability of furniture items is helping us target more customers. Customers are never comfortable with the waiting part which is why we are maintaining 90% stock so that we could deliver the item then and there. We are lucky to be among a handful of companies for maintaining 90% stock."
FurnitureInFashion is an online retail furniture store with a showroom located in Bolton, UK. It has two functional warehouses, one located in Germany and one in the UK. The warehouse located in the UK has an area of 110,000 sq. feet whereas the warehouse located in Germany has an area of 50,000 sq feet. Both warehouses are replenished frequently with new stocks arriving daily. FurnitureInFashion is maintaining a very strict and professional supply chain management system. The production plant in Germany manufactures and delivers as per the demand and orders received from FurnitureInFashion. The required stock is made available in the least possible time to provide timely delivery of products to the end customers. Mr. Shamim said, "Our operation manager and team keep a close check on the demand of furniture. After considering the demand, our team processes the stock requirements. This helps us in providing the right items for the right target market."
He also added, "I assure our customers that our stock is frequently updated which will lessen the chances of any product shortage. So you can place an order with us at any time and we will deliver right away." He said that maintaining huge stocks with us has increased the customers in our showroom as well. He said that FurnitureInFashion is launching its stores in major cities of the UK and hopes to increase its stock in order to run its showrooms adequately in different cities as well.
To increase the production capacity and stocks, FurnitureInFashion has formed a partnership with a Malaysian furniture company Marcoco. This company is one of the largest manufacturers of furniture in Malaysia. The partnership will help FurnitureInFashion increase its stock and production capacity as well.
FurnitureInFashion is currently planning expansion in the Middle East and Europe. Mr. Shamim said, "We are expanding our business operations in Europe and Middle East as well. Now that we are able to maintain 90% stocks at our two warehouses, we can easily manage our flagship stores in the Middle East and Europe by supplying furniture products continuously. We are now in ideal situation to cater a larger market with our modern furniture ranges for bedroom, living room, dining room, office, kitchen, bars and bathroom along with lighting fixtures and other accessories."
About FurnitureInFashion
FurnitureInFashion is a UK based online retail business. It supplies furniture items from its German based warehouse and has a showroom in Bolton, UK. The company provides everything from umbrella stand wall art and room dividers to bedroom, bar stools and computer tables. FurnitureInFashion offers excellent free delivery within UK and has a fantastic customer service as well. For further information and details about the sale, visit http://www.furnitureinfashion.net