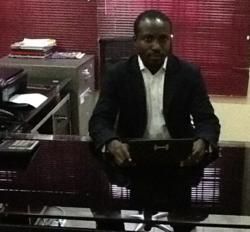 The worth of PHC is best measured in terms of early production. Hugely significant for most energy projects.
West Africa (PRWEB) October 06, 2012
PHC is now represented in West Africa by a business dedicated to the fuelling of progress in the emerging industries of Nigeria, Ghana and surrounding countries. "We have been watching the development of Project Health Control as a methodology for radical improvement in the way projects are conducted," says Festus Agbara of Niccio Resources Ltd, "I believe that now is the time to act to secure a place in this market that looks set for rapid expansion once the first project is proven."
The Project Health Control label for a methodology that harnesses the power of 'enthusiasm' in the project team, has been in the making for over 15 years and has been developed and tested in its component parts on a series of live projects. The whole methodology needs a final test and shake down on a project that adopts it openly and fully and it is expected that with this first agency agreement in place, the elusive trial project will be forthcoming within the near future.
According to David Winter of Order Efficiency ltd, the company that takes the plunge with a trial of PHC on one of its projects is likely to see unprecedented benefits from deployment of PHC across its entire portfolio. In addition, the company that offers the trial project is in a position to take a lucrative part in a completely new revenue stream in sales of PHC Services to the world market.
The proposition for PHC is based around the harnessing of the natural enthusiasm inherent within any project workforce for the project's early delivery, within a system of generous personal incentives. Achieved through operation of a simple but powerful system for addressing the 'human' factors in a project. Removing obstacles that stand in the way of successful delivery of the project's deliverables - click here to see a 25min video presentation
"I welcome this commitment by Mr Agbara to use his resources to address a wide ranging contact network throughout West Africa,"said David Winter. "This could be just what we need to secure the trial project that will start the Project Health Control ball rolling."
For contact within West Africa:
Company: Niccio Resources Limited (RC: 951526)
No. 11 Dunukofia Street,
Area 11 Garki,
Abuja-West Africa
Applications for agency agreements in other global regions are welcome - click here for information