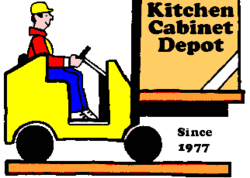 New York, NY (PRWEB) October 04, 2012
Ready to assemble furniture, also known as flat pack furniture, is a type of furniture that is purchased in multiple pieces and requires assembly. Ready to assemble (RTA) furniture was first invented by a Swedish draughtsman named Gillis Lundgren. According to various reports, the idea first came to Lundgren when he was moving a table. The table would not fit in his vehicle so he had to break the legs to fit into his vehicle. He discussed his idea with his employer, IKEA, and the rest is history.
Consumers interested in purchasing new and aesthetically pleasing furniture at more affordable prices should consider purchasing RTA furniture. RTA furniture assists consumers interested in saving money but in need of reliable and attractive furniture pieces. Most pieces are easy to assemble and come fully equipped with all the tools, screws, and accessories that are needed to complete assembly.
RTA furniture is available in many styles, designs, and color schemes that can fit into any interior or exterior space. RTA furniture can be used for a variety of applications: bookcases, beds, tables, patio sets, storage racks, and fully functioning living room and office furniture. The "ready to assemble" ethos extends into all parts of the home. KitchenCabinetDepot.com provides its customers with RTA kitchen cabinets and bathroom vanities that are available either as finished or unfinished pieces.
Customers interested in purchasing affordable, reliable, and durable RTA kitchen cabinets should visit http://www.kitchencabinetdepot.com. Customers who purchase an RTA furniture piece that is greater than or equal to $1500 in value will receive free shipping. Additionally, the KitchenCabinetDepot.com provides a 90 day best price guarantee. If a customer purchased a furniture piece from KitchenCabinetDepot.com, only to find the same piece from a competitor at a cheaper price, that customer is eligible to get a refund equal to the difference between the two items.
KitchenCabinetDepot.com's RTA kitchen cabinets are fully stocked and ready for installation. All RTA cabinetry features adjustable shelves and base cabinets have a stationary half shelves as well. All RTA cabinetry features fully finished wood both inside and outside of the cabinet. Customers interested in purchasing RTA kitchen cabinets but who are not interested in assembling the furniture pieces themselves can have a reputable handyman assemble the pieces for them. Assembly labor is available for a reasonable price, and for customers who lack handyman skills, this is a great option.
"People probably wonder sometimes why we have hardly any reviews under 5 stars. They may wonder if we post every review," said BJ Peters of Kitchen Cabinet Depot. "The fact is, we have no say over which reviews are posted to our account at Customer Lobby. We simply have all those unsolicited 5 star reviews because we earned them. We know our most important product is customer service. We have really high quality products, but it also takes diligence, helpfulness and honesty to maintain a 5 star rating. Most of our customers are DIY homeowners. They trust our expert advice to make sure they order exactly what they need the first time to make their kitchen remodeling project a big success."