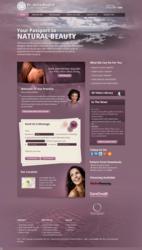 Houston, TX (PRWEB) October 05, 2012
Renowned Houston plastic surgeon and American Board of Plastic Surgery Diplomate Azita Madjidi is pleased to announce the launch of her newly redesigned website.
As a trusted resource in the field of both cosmetic and reconstructive plastic surgery, Dr. Madjidi is an experienced specialist that students, news outlets, and her fellow surgeons turn to regularly for her insights into the field. Her new website promises to be an invaluable resource for both her current patients and prospective patients searching for information about plastic surgery procedures. The website is easy to navigate and contains a wealth of such information, in addition to details about her practice and career and unbiased guidance for those considering plastic surgery.
The renovated website aptly communicates the Houston plastic surgery center's core values while emphasizing the value of experience and the need for precision and a finely honed eye for aesthetics when performing a procedure. The overriding goal of Dr. Madjidi and her staff is to provide care of the highest quality and to customize procedures around the unique needs of each individual patient. The Houston plastic surgery center offers a wide variety of both surgical and non-surgical treatments.
Dr. Madjidi's education, unique global training and outreach, and diverse surgical skills allow her to perform life-changing procedures on both adults and children within the United States and from other regions of the world. She is known for her dedication to achieving excellence, as well as for consistently meeting, and routinely exceeding, the expectations of her patients.
The plastic surgery center of Dr. Azita Madjidi in Houston offers an array of cosmetic and reconstructive procedures, including breast surgery, nasal reconstruction and cleft palate or lip surgery, body contouring surgery, facial plastic surgery, and non-surgical treatment.
Dr. Azita Madjidi's practice is located at 6624 Fannin, Suite 2390, Houston, TX 77030. For additional information or to schedule a personal, confidential consultation or interview, please visit Dr. Azita Madjidi's newly launched website and then contact her via email today. By Azita Madjidi