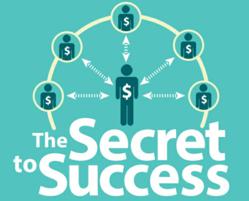 We understand that work and family commitments make time a hard commodity to come by for the average Joe.
Miami, FL (PRWEB) October 03, 2012
Solari Global pioneers the first proven technology enabled marketing solution for the many associates currently struggling to succeed in the Network Marketing industry. The Tru180 turnkey marketing and sales system is a unique and new technology that annihilates the stigma associated with the current conventional system. The MLM Success Infographic in their website clearly illustrates and contrasts why the traditional system fails and why the Tru180 system succeeds for all.
"We understand that work and family commitments make time a hard commodity to come by for the average Joe. We also know that rejection is a fear that many direct sellers struggle to overcome. So we've developed a system that gives associates peace of mind that they won't be alone throughout the process. We work for them", says Donald Jones, Founder and CEO of Solari Global.
The Tru180 system guarantees success because it works independently and doesn't rely on the ability of the associate to continually recruit new team members. The associate's work is complete once they have met the realistic set goal for referrals. If for any reason associates cannot reach the goal on their own, Tru180 will recruit and enroll the new members for them. Tru180 then works on its member's behalf to repeatedly attract and enroll new members so that the associate continues to generate revenue. The responsibility of growth and burden of long term success is lifted from the associate and put in the trustworthy hands of Tru180.
"Similar companies have managed to identify a number of reasons for the high failure rate such as lack of training and they have provided training and marketing tools, online software and leads. Kudos!" says Donald. "But they still leave growth and success entirely in the hands of the associate", he says.
The MLM industry managed to produce over $150 billion in global sales in a struggling economy. Despite staggering figures, 90% of direct sellers fail within the first 3 months as a result of time and resource consuming bad practices taught by MLM companies and distributors alike. Solari Global has developed an easy new technology that eliminates unnecessary in-home meetings, conference calls, weekly hotel meetings and regional and national events. The Tru180 revolutionary system puts everyday people on the path to financial freedom. Give them 180 days to see a 180 turn around. There is no cost to join. Contact them to start living life on your own terms.
###
If you would like more information about this topic, or to schedule an interview with Donald Jones, please call or email at contactus(at)solariglobal(dot)com