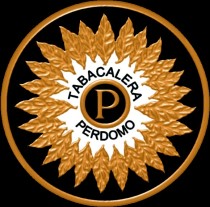 Birmingham, AL (PRWEB) October 04, 2012
Cigars & More is proud to launch the new and highly anticipated Perdomo 20th Anniversary cigar brand in Alabama Thursday October 4th with owner Nick Perdomo. Event Festivities include great cigar specials, food and the chance to meet Nick Perdomo in person.
The Perdomo 20th Anniversary brand celebrates the company's twenty years of dedication to tradition, quality, and excellence as a tobacco grower and premium cigar manufacturer.
The Perdomo 20th Anniversary cigars are hand-crafted with the finest tobaccos grown exclusively on Perdomo's most prestigious farms in Esteli, Condega, and the famed Jalapa Valley in Nicaragua. Using the highest priming tobaccos from each region, the new Perdomo 20th Anniversary cigars have a tremendous flavor profile with layer upon layer of rich, elegant, complex flavors.
In order to achieve a perfect balance, the Perdomo 20th Anniversary blend requires wrappers that have been carefully hand-selected and well-aged for over 6 years. After being fermented to perfection, each Cuban-seed Sun Grown and Maduro wrapper is barrel-aged in bourbon barrels for an additional 14 months. These barrel-aged wrappers are at their peak color and flavor, making each Perdomo 20th Anniversary cigar impeccably smooth from beginning to end.
Created using the Perdomo family's time-honored Cuban traditions, the new Perdomo 20th Anniversary is semi boxpressed and presented in elegant 24-count Spanish cedar boxes. The Perdomo 20th Anniversary is available in both Cuban-seed Sun Grown and Maduro wrappers in five stunning sizes.
Headquartered in Miami Gardens, Florida, with manufacturing and agricultural facilities in Esteli, Nicaragua, Tabacalera Perdomo is a family owned and operated company, whose highly acclaimed cigar brands include Perdomo Edición de Silvio, Perdomo 20th Anniversary, Perdomo Patriarch, Perdomo Estate Selección Vintage 2002, Perdomo Exhibición, Perdomo Habano, Perdomo Reserve 10 Year Anniversary, Perdomo Reserve Champagne Noir, Perdomo Grand Cru 2006, Perdomo2 (Squared) 2008 Limited Edition, Perdomo Lot 23, Nick's Sticks, Cuban Bullet, and Perdomo Fresco.
Cigars & More is Alabama's premiere tobacconist specializing in rare cigars, pipes and accessories. Stop in one of four Birmingham area locations or call 205-991-3270 for more information.