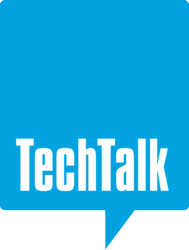 Annapolis Jct, MD (PRWEB) October 08, 2012
Event: Tuesday, October 9, 2012
Time: 3:00pm-6:00pm
Place: Café Joes
114 National Business Pkwy, Annapolis Jct, MD 20701
Visit our Webpage to RSVP - TechTalk
"Black Hat and DefCon Unleashed"
Presented by: John Bize
Come out to Exceptional Software's TechTalk event on Tuesday, October 9th to hear presenter John Bize share his experience after attending the Black Hat and DefCon Conference this past August in Las Vegas. The conferences primary focus was on the business of Cyber Security, Offensive Security, and the culture of hacking. John attended as many sessions as possible, and came away struck not just with the volume of enthusiastic security research being performed, but also the volume of resulting spectacular attacks. He will briefly discuss some of the fascinating new technology and techniques available as well as demonstrate one of the presented attacks.
John has been a software developer for over 30 years, and has established a special interest in offensive security. This interest has lead him to start an offensive security interest group here at Exceptional Software which has been a huge success! John and several others in the group have gained their GIAC Web Application Pen Test (GWAPT) certification and are working towards the Certified Ethical Hacker (CEH) exam.
Hope to see you there! Learn more at the TechTalk.
Contact info:
Exceptional Software Strategies has a wide range of solutions, services, products, and contract vehicles. Everything you need to achieve your IT goals. Exceptional Software takes a comprehensive approach to problem solving, and make customer service a priority.