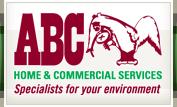 The annual Super Service Award identifies top local business, a true testament to ABC's reliable service.
Austin, Texas (PRWEB) October 08, 2012
ABC Home & Commercial Services of Austin is proud to announce that they are winners of the 2011 Super Service Award in nine categories on Angie's List. The respected review site gathers authentic opinions from consumers who employ listed businesses, which helps others find reliable service providers offering quality workmanship. The annual Super Service Award identifies top local businesses.
A member of Angie's List since 2007, ABC Home & Commercial Services received recognition for providing superior quality in Austin plumbing, water heater services, handyman services, and heating/air conditioning service. They also won for tree services, lawn and yard, irrigation, pest control, and landscaping in Austin. In addition to the awarded categories, this multifaceted business offers electrical, painting, remodeling, and pool and spa services. They also conduct home inspections and offer help with holiday lights. Should customers be unsatisfied for any reason, ABC's motto proclaims that they'll keep coming back until the customer is happy. Environmental responsibility is another key tenet of their business.
Angie's List ensures the integrity of reviews by refusing submissions from businesses or anonymous reviewers. The only advertising allowed is discount offers from businesses with top ratings, and grades are compiled solely from consumer reviews. Winning these awards under such rigorous standards elevates any business above the competition. Consumers looking for a general handyman in Austin, or for any of a host of other services, can feel confident in calling on ABC Home & Commercial Services.
About ABC Home & Commercial Services:
As a family-owned local business since 1949, ABC Home & Commercial Services cares about the people in the communities they serve and are committed to delivering the highest level of customer service in all product areas. The company strives to be environmentally responsible and professional while providing customers with the most effective methods in Austin pest control, landscaping, plumbing and other home and commercial services.