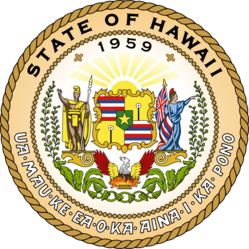 Honolulu, Hawaii (PRWEB) October 05, 2012
Conzortia Business Funding, Inc., a leader in the crowdfunding market, in a further step toward offering a consortia of websites designed to meet the growing crowdfunding marketplace, has launched a site targeting Hawaii residents.
The JOBS Act, passed in April, provides for equity-based crowdfunding solutions for small businesses & investors, but first rules must first be made by the SEC to govern the crowdfunding industry. In the meantime, companies, individuals and organizations in California who can look at their capital needs and figure out creative ways to add non-equity perks to their offer can have very successful fundraising campaigns. For example, a radio show in its third season raised just over $170,000 via crowd funding recently. A digital guitar interfacing with smartphones raised over a third of a million dollars in crowdfunding revenue, as well. And the list goes on and on for smart entrepreneurs raising hundreds of thousands of dollars today with successful crowdfunding projects.
Nearly $2 billion dollars was appropriated by crowdfunding projects last year. Around three billion dollars is expected to be raised using crowdfunding platforms by year's end.
"Angel investors and venture capitalists are no longer the backbone of the investment industry," declares Robert Dobyns, founder of Conzortia. "The future of funding, or maybe better said, the future of the promotion of innovative ideas, lies in the social media and crowd funding."
Crowdfunding your idea is not a fast-track, no-work-and-all-play streamline to success, however. "Proper crowdfunding takes both patience and dedication," Dobyns instructs. "You have to develop the right plan, nurture a passion for the project, and have the willpower to see it through to completion. Then, and only then, can you find success."
To learn more about crowdfunding in Hawaii, visit HawaiiCrowdfunding.com