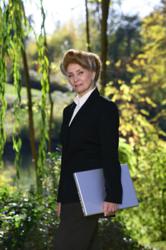 Grants Pass, OR (PRWEB) October 08, 2012
Sharon Kleyne, founder of Bio Logic Aqua Research and a water advocate, announces new eye care education.
"With all the advances in modern medicine," says Mrs. Kleyne, "the global blindness rate should be decreasing, not increasing."
Mrs. Kleyne attributes this disturbing trend to numerous factors, including what she considers a glaring lack of public education about eye health. An excellent example of this "Education Gap," says Mrs. Kleyne, is the current global dry eye crisis.
"Untreated chronic dry eye can be painful and sight-threatening and nearly everybody experiences occasional mild symptoms," says Mrs. Kleyne, "And yet dry eye remains poorly understood and hardly anybody talks about the importance of the 'Dry Eye Solution,' which to maintain the correct water content in the eyes and tear film."
Sharon Kleyne is founder of Bio-Logic Aqua Research, which develops all-natural, all water humidifying mist products for dry eyes and dry skin. The company's breakthrough dry eye product, Nature's Tears® EyeMist®, is the world's first personal hand-held eye humidifying device utilizing 100% all-natural water. Kleyne also hosts the Sharon Kleyne Hour Power of Water radio talk show on World Talk Radio/Voice America, Apple iTunes and Green Talk Network.
"The public needs to know," says Mrs. Kleyne, "that tear film dehydration (water loss), begins at birth and that eyes require constant hydration throughout life. This has become more important in recent years because the air may no longer provide the naturally humidifying benefit that it once did. No matter where in the world you live, you must learn to be aware of your eyes and to take precautions to prevent dehydration."
In Mrs. Kleyne's experience, ophthalmologists and optometrists agree that maintaining a well hydrated tear film is essential to good vision. They also agree that eye health requires not only education but a concerted, ongoing proactive personal commitment.
"Dry eye symptoms," Kleyne explains, "indicate that your eyes are thirsty and dehydrated. And when something is thirsty, you give it a drink. That is the Dry Eye Solution. To meet the challenge of the global dry eye crisis, we must drink eight to ten glasses of water a day and we must become proactive in maintaining the correct amount of natural water in the tear film.
Causes of dry eye could include drinking too little water, incorrect diet, certain medications, stress, and environmental factors including air pollution, forced-air heating and cooling, and global drought possibly related to climate change. Chronic untreated dry eye can lead to physical discomfort, lost productivity, depression, and numerous eye diseases including corneal ulcers, macular degeneration and optical cancer.
Sharon Kleyne's involvement with dry eye moisture replacement, using 100% water applied as an ultra-fine mist, began a decade ago. She was approached by a group of ophthalmologists to develop an eye humidifying product similar to the all-natural water mist product her company had developed for dry skin and sunburn.
In 2009, Mrs. Kleyne was granted one of the few patents ever issued – in the United States and many other countries – on pure water. The patent describes the application of an all-water mist for dry eyes. The product utilizing the patent, Nature's Tears® EyeMist®, is the only dry eye application providing all-natural, pH balanced tear film water replacement.
The "dry eye solution," Mrs. Kleyne explains, is simply to maintain the natural tear film aqueous…water content at 99%. "Misting micron-sized water droplets into the tear film," she says, "replaces evaporated water without washing away the existing tear film and losing the mucin, lipid layer and beneficial proteins (antibodies, enzymes, growth factors, etc.). Misting is the most safe, convenient, comfortable and natural method of supplementing the lost tear film moisture that causes dry eye.
For dry eye and tear film education, the Sharon Kleyne Hour Power of Water is broadcast live on Mondays, 10 a.m., PST/PDT. The show is syndicated on Voice America/World Talk Radio, Green Talk Network and Apple iTunes. Go to http://www.SharonKleyneHour.com for written summaries and on-demand podcast replays of all past shows.
© 2012 Bio-Logic Aqua Research