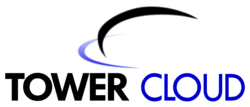 "Tower Cloud is building networks to meet these demands and support the data tsunami being created by the rapid adoption of smartphones, tablets and other bandwidth intensive devices."
St. Petersburg, Florida (PRWEB) October 09, 2012
Tower Cloud, Inc., a leading-edge fiber optic and wireless backhaul network provider, today announced the completion of a 1,225 route mile network traversing the I-75 corridor and key markets between Macon and Valdosta with extensions to Thomasville, Waycross and other rural markets throughout South Georgia.
"Carriers are experiencing a doubling, and even tripling of mobile data bandwidth demands due to the explosion of 4G wireless services," said Ron Mudry, founder and CEO of Tower Cloud. "Tower Cloud is building networks to meet these demands and support the data tsunami being created by the rapid adoption of smartphones, tablets and other bandwidth intensive devices."
The high fiber count cable route was built along railroad right of way and in partnership with a number of local carriers. "We are proud of the excellent relationship we've developed with Tower Cloud during the expansion of their backhaul network. We are confident our long term partnership will result in greatly enhanced wireless services through our region and will encourage additional economic development," said Teddy Solomon, Chairman of Alma Telephone Company.
Earlier this summer, an IEEE report found that while total data traffic is doubling every 18 months, mobile data is growing 92% every twelve months. The Institute of Electrical and Electronic Engineers (IEEE) published the 802.3 Ethernet Bandwidth Report, containing the results of a global study of internet usage in August 2012.
Tower Cloud's new South Georgia network will initially serve as the backbone for 13 fiber rings and will support more than 300 cell sites stretching from Thomasville to the West and Waycross to the East. The South Georgia regional network includes 5 new metro markets of Americus, Thomasville, Tifton, Valdosta and Waycross, GA. Tower Cloud now serves 14 markets in the Southeast.
About Tower Cloud
Tower Cloud's fiber optic and wireless backhaul networks bring agility, predictability and reliability to wireless carriers. Leveraging pure Ethernet broadband technologies, Tower Cloud operates a fiber-focused network to backhaul voice, video and data from cell sites for wireless carriers. Tower Cloud presently operates backhaul networks in major markets throughout Georgia, Florida, Alabama and South Carolina and is building additional networks to support national and regional wireless carriers. The company was founded in 2006 and is headquartered in St. Petersburg, FL. For more information visit http://www.towercloud.com.