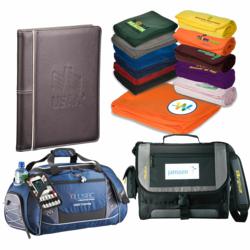 "Customers are tired of ordering products at what they think is a great price only to find excessive shipping and handling charges being added later. It's the number one complaint we hear and coupled with charges for over shipments can break budgets by up
Plymouth, MA (PRWEB) October 05, 2012
PromoManagers Inc., a major online distributor of discount promotional items, announced today that it is donating $200 to Homes for Our Troops. The charity provides severely disabled veterans homes at no cost that are modified for their specific needs. At the same time the company announces it is offering free shipping on promotional items for sale at PromoManagers.com website as of October 5th, 2012. This offer will also apply to new products as they are released throughout the holiday buying season. PromoManagers is currently the only major online promotional items distributor to offer free setup and shipping on its entire suite of products, regardless of size or weight as long as the package is shipping within the continental United States. The new pricing program is ideal for those purchasing on a specific budget that are frustrated with charges that are often added after an order ships.
PromoManagers offers a full suite of custom promotional items includes apparel, such as company jackets and logo sweatshirts, tote bags, custom embroidered baseball caps, flash drives, office supplies, notebooks, coffee mugs and tumblers, pens, and more. PromoManagers carries high-quality, brand name promotional items from vendors such as Leeds, Gemline, Bic, Bullet Line, Sweda, Prime Line, Norwood, Sanmar and Hit Promotional Products. All items are priced with a one color decoration, setup and ground freight included for ease in purchasing. Company spokesperson Heather Simard said, "Customers are tired of ordering products at what they think is a great price only to find excessive shipping and handling charges being added later. It's the number one complaint we hear and coupled with charges for over shipments can break budgets by up to 15% in some cases." By simplifying the ordering process the company believes it will provide significant benefit to customers.
During the holiday buying season which starts now and runs through the end of the year the company will donate an additional $5 per order for all items ordered from the 2013 promotional products category which includes holiday releases and sneak peeks of next years products. Shoppers will save significantly on custom corporate gifts and other winter promotional items, including blankets with logos, embroidered winter hats and beanies, custom coffee tumblers, imprinted tote bags, imprinted pens and every item offered on promomanagers.com for customization.
"Especially during the holidays, it is important for companies to thank their clients and employees for their loyalty and hard work. By offering free artwork setup and shipping on our entire selection of promotional items, corporate gift giving will be more affordable than ever this season," says Heather Simard, President of PromoManagers. "We have product options to meet the unique needs and budgets of any company, in any industry or military organization." The company expects to maintain the setup and shipping offer into 2013 but notes that it could change at any time depending on market conditions.
***
About PromoManagers
Based in Plymouth, Mass., PromoManagers is a leading online provider of traditional promotional products. The company has decades of experience in the promotional products industry and has built a reputation for providing industry-leading, personalized customer service and support. The company is A+ rated with the Better Business Bureau and ships products both nationally and internationally.
For more information about PromoManagers, visit PromoManagers.com or call 1-800-544-6515.