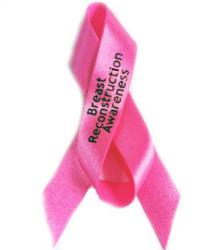 ImplantInfo's breast cancer early detection guide gives the information they want and need to ensure better breast health...
Park City, UT (PRWEB) October 07, 2012
SPANX Co-Founder and Former COO David Wasilewski has launched social network WhatNext.com with help from The American Cancer Society. The site works to connect people to share information about cancer.
"October is Breast Cancer Awareness Month," says Shawn Miele for ImplantInfo. "It's timely to recognize the value WhatNext.com can bring consumers – women with and without breast implants who are breast cancer survivors, sufferers or at risk."
The ACS has found that breast cancer is second only to skin cancer as the most common cancer among U.S. women. Additional data found that nearly 1-in-8 women may encounter an invasive breast cancer during their lifetime. Even with these staggering statistics, breast cancer rates are declining because of better information, methods for early detection, and treatment.
In recognizing Breast Cancer Awareness Month and WhatNext's efforts, ImplantInfo has posted an article to help women understand breast cancer detection breast implants. The article explains:

How cancer cells differ from healthy cells
How those at risk for breast cancer can be proactive
How to make the most of breast implant mammograms and self exams
"So far, WhatNext is doing a great job of facilitating the exchange of cancer information among its users," adds Miele. "It's only natural ImplantInfo would also want to do its part. The readers fall into a niche category which makes being informed very important."
"ImplantInfo's breast cancer early detection guide gives the information they want and need to ensure better breast health by combining breast cancer statistics, information and helpful tips gleaned from a variety of sources – including the ACS and the Mayo Clinic."
ImplantInfo's goal is to minimize its readers' risk for breast cancer while protecting their breasts. The site points out a wide range of early detection measures which safeguard women from the emotional and physical pain which accompany breast cancer, such as:
Breast Self Exams
Breast Implant or Standard Mammograms
Testing for BRCA1, BRCA2 & other breast cancer genes
Hormone level monitoring, especially estrogen & progesterone
Changes in lifestyle related to diet, exercise, breastfeeding & more
The ImplantInfo article also states that women who regularly get mammograms and perform self breast exams are said to have a 90 percent chance of surviving breast cancer.
Consumers can read the full article online at ImplantInfo. Once there, they can also search for information related to breast cancer early detection, breast self examination, mammograms and breast implants or search for a board-certified plastic surgeon.
ImplantInfo.com Calls SPANX Co-Founder, American Cancer Society Launch of WhatNext.com Social Network 'Timely'
ImplantInfo.com applauds 'timely' Breast Cancer Awareness Month official launch of WhatNext social network by SPANX Co-Founder and the ACS