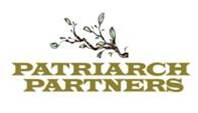 New York, NY (PRWEB) October 07, 2012
Patriarch Partners, LLC, (Patriarch) an investment firm and holding company managing 75 companies with annual revenues of more than $8 billion, has announced the appointment of Dale Booth as CEO of Netversant Solutions. The announcement, made by Lynn Tilton, Patriarch's founder and CEO, follows an exhaustive search of the best executive leadership talent in the technology industry.
"Dale's track record for growth through innovation and his depth and breadth of experience in the telecom and network technology industry makes him the perfect leader for Netversant," said Tilton. "His experience and established relationships in this highly competitive industry will foster accelerated expansion and increased market-share for the company."
Dale is well known within the industry for his leadership expertise, his ability to accelerate revenue growth and his keen focus on developing strong service delivery and customer support models. His most recent position was as Senior Managing Director of TurnPoint Advisors, LLC, a management consulting firm that provides leadership and advisory services to help companies improve operational and financial performance. Previously, he was President and Chief Executive Officer of NextiraOne LLC, a $600 million provider of unified business communications solutions to the large enterprise client market. He also served as CEO of Daisytek Inc., a $2 billion global distributor of computer products and services. Previously, Booth held senior executive positions at several leading technology companies including Fujitsu Network Communications, Enginex Networks, SensorLogic and InteCom.
"I have long admired Patriarch's mission of saving and rebuilding iconic American companies that bring value to employees, customers, communities and key stakeholders. I am thrilled to lead Netversant as we reinvigorate this brand while fulfilling our mission of delivering enhanced value to a larger universe of customers in need of reliable and cost effective technology, telecom and enterprise services," said Booth.
About Netversant Solutions:
Netversant Solutions was founded in 2000 and acquired by the Patriarch funds in January 2009. A leading national provider of technology solutions, Netversant provides a complete range of voice, video and data communications services. Its technology offerings include local and wide area network infrastructure, wireless and mobility infrastructure, unified communications and call center systems and applications, security and data center infrastructure management. From planning and design, to installation and implementation, to certifications and ongoing operational integrity, Netversant develops innovative solutions that operate at maximum efficiency and reliability. Netversant provides the latest technology solutions for customers in a wide range of industries, including technology, finance, retail, communications, education and healthcare. The Company's customers benefit from Netversant's exceptional technology team, superior resources and strong focus on service. http://www.netversant.com
About Patriarch Partners:
Patriarch Partners, LLC, is an investment firm and holding company managing 75 companies with annual revenues in excess of $8 billion. Founded by Wall Street veteran Lynn Tilton in 2000, Patriarch is dedicated to saving American manufacturing jobs by saving American companies that have fallen from economic favor. Since inception, the Patriarch family of funds has bought more than 150 companies, and in so doing has saved over 250,000 jobs. Patriarch's platform includes a broad range of industrial concerns including Dura Automotive, Oasis Water and American LaFrance, in addition to iconic American brands such as Rand McNally, MD Helicopters, Stila Cosmetics and Spiegel Catalogs. Under Ms. Tilton's leadership, Patriarch has become the largest woman-owned business in America with companies in its platform providing employment to more than 120,000 persons. For more information, please visit: http://www.patriarchpartners.com
###
Media Contact:
Richard White
Patriarch Partners
Richard(dot)White(at)patriarchpartners(dot)com
(212) 825-6836