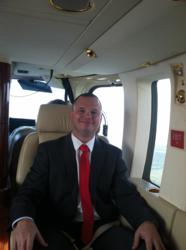 Cleveland, OH (PRWEB) October 08, 2012
RCBryan and Associates founder Roger Bryan announces a free consultation giveaway to celebrate the fifty year anniversary of James Bond movies. Upon the release of the new Bond movie, "Skyfall", fans everywhere are remarking on the illustrious 50 years that James Bond movies have been being made. From Sean Connery to Daniel Craig, all of the Bonds had one thing in common: they were always fully equipped with the latest gadgets to prepare them for whatever they may encounter. As ridiculous as it may sound, small business owners need to think about internet marketing in the same light.
Internet marketing Cleveland firm RCBryan and Associates has many different gadgets in its arsenal—and is ready to let local business owners take for a spin in cyber space. The founder of RCBryan and Associates, Roger Bryan, has been involved in the internet marketing scene for over a decade, and has paid his dues as the 007 of SEO. As a business coach, it is in Bryan's nature to help business owners and entrepreneurs with their internet marketing. For this reason, his company RCBryan and Associates is more than willing to give away consultations that will let companies take their websites to the next level by driving traffic, increasing rankings, and improving on-site content.
For business owners and entrepreneurs in the Cleveland area, Roger Bryan of RCBryan and Associates is happy to meet face-to-face to discuss to many internet marketing "gadgets" that may be helpful in promoting their website. Those looking for more information on the free giveaway can visit http://www.rcbryan.com/internet-marketing or call Bryan, Roger Bryan, at 216-310-6456 today.