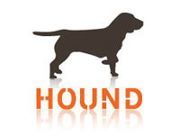 The increasing number of open job positions at Hound.com backs the positive employment picture painted by the US Labor Department.
Pasadena, CA (PRWEB) October 06, 2012
The US unemployment rate fell to 7.8 percent in September as the economy added 114,000 jobs, a trend anticipated by the increase in open positions on the employment search engine site Hound.com. The unemployment rate fell because more people found work, dropping below 8 percent for the first time in four years. Hound.com showed a 1.8 percent increase in open positions in the last month alone. Even better, job creation rates for July and August we revised upwards. The stock market reacted positively to the brightening employment picture.
"From the number of job postings Hound.com sniffed out on the web, we could tell that there's been a rebound. The economic recovery is gaining momentum, great news for job seekers," said Harrison Barnes CEO of Hound.com.
Analysis of the jobless figures reveals an improving job picture for those impacted the most by the downturn. The number of people who have been out of work for more than six months fell below five million for the first time since mid-2009. The jobless rate of high school dropouts fell to 11.3 percent, the lowest figure for those people in the past four years.
Employers are still budget conscious, preferring to list jobs on their on websites instead of posting on expensive job boards. Hound.com crawls the internet for these employment opportunities. By the end of September there were 1,077,340 open positions on Hound.com for people of all education levels.
Since 2005 Hound.com has been part of the Employment Research Institute's network of job sites. It is based in Pasadena, California.