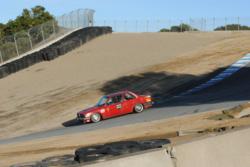 We are offering incredible discounts on excellent tires," stated Pete Spoelhof, Tire Seller Network. "We just sold a set of Dunlop Sport Maxx for $95 a pop, and they normally run over $300."
Boulder, CO (PRWEB) October 08, 2012
Tire Seller Network, a provider of high performance and brand name tires for the Colorado Front Range, is having a substantial tire and wheel sale. Pete Spoelhof, formerly of the Tire Source in Boulder Colorado, is selling off the rest of his inventory at deeply discounted prices as a thank you to the community that has supported his business for so many years. All tires are available on the Tire Seller Network website http://www.tireseller.net or by calling them at (720) 432-4190.
"We are offering incredible discounts on excellent tires," stated Pete Spoelhof, Tire Seller Network. "We just sold a set of Dunlop Sport Maxx for $95 a pop, and they normally run over $300." The inventory is substantial, and covers a wide variety of street and winter tires, and also many high performance sets including Michelin, Dunlop, Bridgestone Continental, Toyo and others. The Tire Seller Network has many rims for sale, especially high-end sport brands such as O.Z. Racing, Borbet, and MSW.
About Tire Seller Network:
Pete Spoelhof, the founder and former owner of the Tire Source of Boulder, Colorado is selling the remaining inventory. The Tire Seller Network is a clearinghouse for high quality inventory that must be sold by the end of the year.
Thank you for your support during the last 28 years.