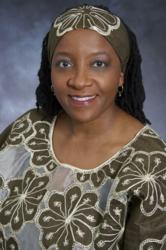 Hartford, Conn. (PRWEB) October 09, 2012
Connecticut's nonprofit community has persevered in challenging economic times. They have employed creative and hard-working solutions to reduce operating expenses while meeting increased demand for services. The 10th Anniversary 'Reflections on Success' Conference, which will take place on Monday, November 19th at the Omni Hotel in New Haven and is presented by the CT Association of Nonprofits, will celebrate these triumphs and look ahead for ways to leverage these ideas and new innovations for further success.
"Nonprofits have faced several years with tight budgets and increased demand for services," Mark Berardi, Director of Membership & Training, CT Association of Nonprofits, said. "By reflecting on the innovative strategies and creative ideas that have helped nonprofits to endure these challenging times, we hope to showcase the strength of Connecticut's nonprofit sector. The Conference is also an opportunity for nonprofit attendees to meet prospective strategic partners and learn from their peers."
Internationally renowned human rights activist and author, Naomi Tutu, will deliver the keynote address. Tutu's professional experience ranges from being a development consultant in West Africa, to program coordinator for programs on Race and Gender-based Violence in Education at the African Gender Institute at the University of Cape Town. In addition, she has taught at the University of Hartford, the University of Connecticut and at Brevard College in North Carolina. She was part of the Race Relations Institute's delegation to the World Conference Against Racism. Tutu is the daughter of Archbishop Desmond Tutu of South Africa.
"This year, we are looking forward to the wonderful opportunity to share Ms. Tutu's powerful message as our keynote presenter," said Berardi. "Ms. Tutu's work has taken her around the globe, and this conference presents a unique opportunity to share her passion, vision and extraordinary message with an engaged nonprofit community right here in Connecticut!"
In addition to a keynote address by Ms. Tutu, the Conference will feature nine seminars on topics including development, leadership and advocacy. During the Conference, CT Association of Nonprofits will also present Legislative Awards to Senator Robert Duff (D-Norwalk) and Representative Gary Holder-Winfield (D-New Haven) in recognition of their efforts on behalf of Connecticut's nonprofit community.
Attendees are asked to bring a new, unwrapped toy to the event valued at $10-$20 for donation to the NBC Connecticut Joy of Sharing Toy Drive. Registration will begin at 8:00 a.m. and the exhibit hall will open at 8:45 a.m. Breakfast and lunch will be served.
The 10th Annual Nonprofit Conference 'Reflections on Success' is sponsored by Donor Perfect (Premier Sponsor); e benefits group, J.H. Cohn LLP, The Technology Group, Whittlesey & Hadley, PC and Secure Energy Solutions (Gold Sponsors); Co-Communications (Silver Sponsor); and, Protected Harbor and The Graduate School at Bay Path College (Bronze Sponsors).
For more information, including additional sponsorship opportunities, please contact Mark Berardi at mberardi(at)ctnonprofits.org, call 860-525-5080 or visit http://www.ctnonprofits.org. To register online, visit: http://www.ctnonprofits.org/education/conference.
###
About Connecticut Association of Nonprofits
Connecticut Association of Nonprofits (CT Nonprofits) is the largest membership organization in the state dedicated exclusively to working with nonprofits in Connecticut. As the voice of nonprofits for over 30 years, CT Nonprofits has connected organizations with information, educational opportunities, advocacy and collaboration, helping members focus their energy on the people and communities they serve. To learn more visit http://www.ctnonprofits.org.