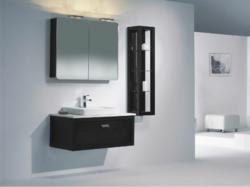 The Interior Gallery is committed to offering products of high quality to their customers
Allen, TX (PRWEB) October 12, 2012
The Interior Gallery has recently brought in more bathroom vanities adding to their current collection of over 400 types of bathroom vanity sets. The company has been busy placing orders for some of the latest styles and designs that are sought after by their customers which consists of both home owners and businesses. The entire range of bathroom products could be seen at the company's new $3 million showroom which is located in Allen, Texas.
Currently, there are about 6 different categories of bathroom vanities that are available which could also be seen at the company's website – http://www.TheInteriorGallery.com. These are modern bathroom vanities single sink, double sink bathroom vanities, antique double vanities, antique bathroom vanities single sink, transitional bathroom vanities and the Parisian glamour bathroom vanities collection.
These bathroom vanities are basically categorized based on modern and contemporary designs to antique and traditional style look. Couples will be happy to know that double sink bathroom vanities are offered for both modern and antique style bathroom vanities to cater to their needs.
According to a spokesperson for the company, most of the styles and designs that are sought after by their customers tend to fall under the modern design look. This is probably due to the fact that many home owners like the modern bathroom style for their house or have a modern contemporary theme that they would like to complement.
Those who prefer the antique style or traditional bathroom vanities will be pleased to know that they are handcrafted by skilled workmanship with intricate designs. These are more suited for homes with a country style theme or for those who wish to have a more elegant yet traditional feel to their bathrooms.
The Interior Gallery is committed to offering products of high quality to their customers. Hence their entire bathroom vanity range are made from quality materials and sourced directly from manufacturers.
Each bathroom vanity set comes with wash basin, main cabinet and wall mirror. Customers who would like to purchase faucets to go with the bathroom vanity of their choice could go with the recommended selection offered by The Interior Gallery or select their own. Depending on the model chosen, some even have different table top and cabinet color selection for customers to choose based on their preferred style.
Customers could also check out the range of bathroom products that will complement the bathroom vanities such as modern bathtubs, toilets, bidets, additional bathroom cabinets and bathroom lighting.
The Interior Gallery's new $3 million showroom in Allen, Texas also showcases the company's other home décor products besides their bathroom range. The company has a huge collection of lighting, furniture, statues and themed décor for customers to review at the showroom. Friendly staff are available to help with recommendations and advice.
For more information on the various bathroom vanity sets or bathroom products offered, please visit http://www.TheInteriorGallery.com or contact them at 866-205-6867.