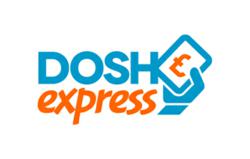 Shopping around for the best deals and prices can make a welcome change to your finances and there are some significant savings to be made
(PRWEB UK) 8 November 2012
A recent survey by Poundland found that the recession has made British people more conscious about saving money, with 56% of families halving their weekly spend.
The research found that Brits now spend an average of 130 days of their lives searching for the ultimate deal. A decade ago, five minutes would be spent contemplating prices in aisles but this has now risen to twenty minutes, with 9% of people taking a calculator shopping with them.
44% now omit alcohol from their shopping and three quarters have ditched luxuries such as buying new clothes. It has emerged that 96% of shoppers scour at least three stores each week for the best prices and 71% wonder slowly up and down every aisle looking for a good deal.
However the research also revealed that 44% of families don't add up the total of their baskets as they go round the store and simply 'hope for the best' when they reach the checkout, while 90% of people who write a shopping list don't stick to it.
A spokesperson from Dosh Express said:
"This research reveals that Brits are conscious about saving money where they can and looking after their finances. The recession forced many to think twice about their spending habits and it's encouraging to see that the nation is becoming thrifty. Shopping around for the best deals and prices can make a welcome change to your finances and there are some significant savings to be made."
Dosh Express is the Honest Lender, helping you get to payday. Based in Derby, in the Midlands, the company's mission is to provide a great lending service to thousands of our happy customers and be a great place of employment for our staff. Please visit doshexpress.com to apply for a loan, and if you are approved cash is usually deposited in your account within minutes, subject to status. Dosh Express, the trading name of Dosh Express Limited, is a consumer lender offering short-term payday loans, is a member of the Consumer Credit Trade Association (CCTA), and is licenced and regulated by the Office of Fair Trading.