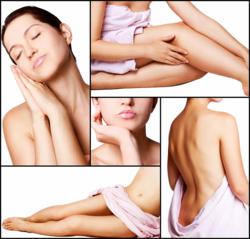 Apollo is clinically proven to deliver immediate and long-term results. In a quick, simple, walk-in walk-out treatment, customers can gain the anti-aging and body contouring results they desire.
Houston, Spring Cypress, Texas (PRWEB) November 27, 2012
Body anew, your luxury medical spa in Spring Cypress, TX announces the availability of the new Apollo TriPollar™ system of skin rejuvenation, by Pollogen®. Our newest beautification device treats aging and contours the body without surgery. Unlike first and second generation devices, the Apollo delivers energy utilizing 3rd generation TriPollar™ RF (radio frequency), allowing for completely pain-free, highly effective treatments.
Apollo's maker, Pollogen®, has been a global leader in the medical aesthetic market, providing genuine medical aesthetic solutions to professional clinicians world-wide. We at Body anew are proud to be first to offer their latest skin resurfacing solution in our spa. The procedure offers effective and painless anti-aging and body contouring to Houston area residents.
A game changer in the anti-aging market, Apollo is now the world's most advanced radiofrequency (RF) technology, and is internationally touted for its pleasant, effective, and painless treatment of sagging skin, wrinkles, cellulite, and circumferential reduction. Apollo's TriPollar™ technology allows practitioners to choose between body or facial treatments.
1. Targeted facial treatment regenerates collagen fibers in the dermis layer.
2. Targeted body treatments shrink fat cells in the hypodermis layer and accelerate collagen regeneration.
Apollo technology enables treatment of fine lines and more delicate areas of the face without causing damage or pain. Areas as around the lips (peri-oral) and around the eyes (peri-orbital) are now treatable with the same system used for the rest of the body.
RF energy has been successfully used in aesthetic medicine due to its well established safety and efficacy profile. The Apollo system offers the most efficient use of RF to date in treatment of aesthetic skin issues.
Apollo skin rejuvenation treatment offers the following benefits to patients:

Suitability for all skin types
Visible clinical result from the first treatment
Collagen Regeneration
Fat reduction
Excellent safety profile
Non-invasive, pain-free, out-patient procedure
Clinically proven
The Apollo system is the ideal solution for all those areas that need an extra hand. Apollo offers safe, effective and convenient wrinkle reduction, skin tightening, and preventive wrinkle and anti-aging treatments. Cellulite treatment and localized fat & circumference reduction can also be achieved through Apollo. Apollo is clinically proven to deliver immediate and long-term results. In a quick, simple, walk-in walk-out treatment, customers can gain the anti-aging and body contouring results they desire. Procedure is virtually pain free and works on all skin types.
Body anew patients can count on Apollo's clinical results. Treatments show significant circumference reduction in the abdomen, buttocks and thigh areas. These findings are backed by ultrasound fat measurements and histology results demonstrating increased fat metabolism and collagen remodeling.
Immediate effects of the Apollo skin rejuvenation system are noticeable, including smoothing and tightened texture of the skin's surface. However, after the suggested regimen of six eight sessions, there is a proven reduction in wrinkles and fine lines. In addition to improved skin texture and tone, Apollo delivers effective body contouring and lifting of a treatment area.
The safety and efficacy of Apollo treatments have been proven in multiple clinical studies. A recent U.S. clinical study showed a 97% improvement following a full series of treatments, and 100% of the patients reported that they were satisfied with their results.
At Body anew Med Spa, professionally licensed and trained clinicians and staff provide the newest technologies in anti-aging and fat reduction, with the innovative and effective TriPollar™ Apollo RF treatments and other quality medical spa services to those in the Spring, Houston and surrounding areas.