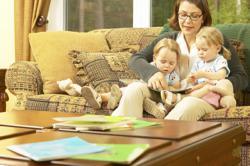 Divorce Made Easy
Roseville,CA (PRWEB) November 30, 2012
Obtain an affordable Roseville divorce quickly at 123legalservices.com. When you and your spouse have decided to terminate your marriage, we can accomplish a divorce quickly and cost-effectively. Affordable Legal Aid, Inc. has successfully filed over 10,000 cases and has an excellent relationship with the court system to ensure your divorce is processed accurately.
With uncontested divorces, Affordable Legal Aid, Inc. can save you time and money providing you with professional assistance in preparing all the necessary legal documents and submitting to the courts on your behalf. Although no one can guarantee the outcome of your legal proceeding, your satisfaction in the quality of our work is GUARANTEED.
Many Roseville divorce attorneys charge up to $300 an hour or require a retainer from $1,200 to $5,000 to handle family law cases. The final bill can be much higher. When a Roseville or Sacramento couple wishes to file for divorce they can do it much more cost effectively without the hassle of hiring an attorney when they work with Affordable Legal Aid, Inc.
California law does not require you to have an attorney for a Roseville divorce. Uncontested divorces do not require court appearances. We provide an effective "Do It Yourself Divorce" which will save time and money when navigating the complexities in obtaining a California divorce.
Affordable Legal Aid, Inc
Sacramento: 916-971-3055
Roseville: 916-783-3114
123legalservices.com