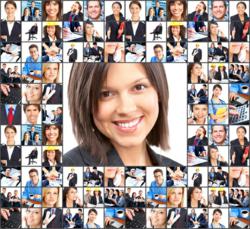 Constantly responding to clients' requests and writing guest posts for FreelanceCoach.com blog helped me get their clients interest in my services and direct them to my profile on FreelanceCoach.com
Burnaby, British Columbia, Canada (PRWEB) November 30, 2012
FreelanceCoach.com, which recently opened up to members during the month of August 2012, saw an influx of both clients and coaches in the past few months. Today, we are acknowledging the success of one of our life coaches, Alison Bourget, who has not only shown tremendous potential as a fellow coach, but has also been named as the highest monthly earners.
Coach Bourget, who had recently quit her day job in favor of freelancing, considers it to be the best decision of her life till date. Speaking on the occasion, she said 'I do not for once regret the decision. My quality of life has improved along with my paycheck, which has nearly tripled. Working from home provides me with more time to spend with my family, I'm especially grateful for not having to commute long distances.'
The website is based on the concept of open networking, which gives every professional: coach, consultant or mentor, an equal opportunity. Clients post nondiscriminatory requests that are open to every professional whether they are new members or prolific professionals with a longstanding history on the website.
The method to success, according to Bourget, is to perceive your client's need and create a new coaching package tailored especially as per their requirements. From a client's perspective, they tend to choose coaches who have a strong profile replete with past success stories and credible feedbacks, the testimonials instantly instill confidence and increase their chances of getting hired.
'Constantly responding to clients' requests and writing guest posts for FreelanceCoach.com blog also helped me get their clients interest in my services and direct them to my profile on FreelanceCoach.com' adds Bourget.
Social Media too plays an integral role in acquiring new clients, and publicizing the coach's work. 'FreelanceCoach.com is the main website focused majorly on your chosen major modus operandi, but word of mouth and promotion tactics are best left to social networking sites. I regularly promote and share my coaching experience on professional networks like LinkedIn. Any coach looking for a broader client base, should try the same.' advises Bourget.
Indirectly, guest blogging on the importance of coaching experience in general, and a coach's contribution and experience in particular goes a long way in educating potential client on what to expect from the service. For a coach, this paves the way for acquiring new clients and building trustworthy relationship with the present ones.
Congratulating coach Bourget, and speaking on the occasion, Public Relations Manager Anda Tudor said, 'We extend our heartfelt congratulations to Alison on behalf of the entire team at FreelanceCoaching.com, and wish to see more of our members reach higher epitome of success'.
About Freelance Coach.com
FreelanceCoach.com is a worldwide marketplace where professionals like life coaches, mentors and consultants are able to find coaching leads and jobs submitted by the clients.
If you are a professional life coach, mentor or consultant you are always welcome to join our network. We would love to have you in our team!
Contact:
Anda Tudor, Public Relations Manager
anda(at)freelancecoach(dot)com