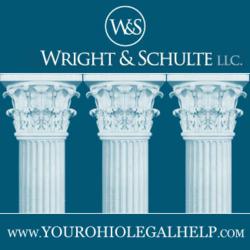 Wright & Schulte LLC, a leading personal injury law firm, offers free evaluations to victims of auto/car accidents and bus accidents visit www.yourohiolegalhelp.com or call toll free 1-800-399-0795.
Columbus, OH (PRWEB) December 04, 2012
Driving during the winter requires that people take extra precautions on the roadways to prevent car accidents. Safe winter driving tips, however, is not limited to the act of driving, but to people carrying safe winter driving tips equipment in vehicles that can help when in a car accident or otherwise stranded on the road. This winter season Wright & Schulte LLC, is encouraging all drivers to review safe winter driving tips in order to reduce the chances of car accidents and to help save lives.
The car accident lawyers at Wright & Schulte LLC, are dedicated to aggressively standing up for victims' rights by holding negligent and reckless drivers accountable for their actions. Victims of auto accidents are strongly encouraged to consult with the trusted car accident attorneys at Wright & Schulte LLC, to receive a professional, thorough assessment of their case at no upfront cost to them.
Understanding safe winter driving tips is especially important because poor weather conditions are a major cause of car accidents in Ohio. Where weather conditions play a role in nearly 1 out of every 4 car accidents that occurs within the state [http://www.ops.fhwa.dot.gov/weather/q1_roadimpact.htm . Some of the adverse weather conditions that cause winter car accidents can include snow, icy roads, fog, rain, hail and sleet.
As a result, Wright & Schulte LLC, is helping to spread the National Highway Traffic Safety Administration's (NHTSA) safe winter driving tips to reduce winter car accidents and deaths. [http://www.nhtsa.gov/people/injury/Seasonal_Advisories/WinterDrivingTips/wintertips6_10.html Here are some key winter road safety tips:
1. Check the tires – This involves checking tire pressure, making sure each tire is filled to the manufacturer's specifications (check the owner's manual) and making sure tires have sufficient tread (at least 1/16 of an inch).
2. Know the vehicle – Know how the car handles, how sensitive the brakes are and whether your car has anti-lock breaks. Also, practice driving in cold or snowy conditions to understand how the car handles differently in them.
3. Plan the route – While this involves knowing exactly how you are going to get to the destination, it also includes leaving early, informing others of the route and making sure the vehicle has plenty of gas.
4. Make sure the vehicle is stocked – Keep vehicle stocked with various safety supplies in the event of any emergency. Key supplies which include: a snow shovel, ice scrapper, sand or some other abrasive substance the vehicle gets stuck in the snow, jumper cables, flares a flashlight,
Make sure to carry a cell phone, water, food and medicine for long distance driving or in less populated settings.
5. Know what to do in an emergency – If the vehicle is stopped for any reason during the winter, make sure everyone stays in the vehicle, put the hazard lights on and keep the interior lights on too. Also, be sure to only run the vehicle periodically (just long enough to stay warm) and to clear the exhaust from snow in order to prevent carbon monoxide poisoning.
About Wright & Schulte LLC
Wright & Schulte LLC, a leading personal injury firm, is dedicated to the belief that America's legal system should work for the people. Every day, the attorneys of Wright & Schulte LLC stand up for the rights of people who have been injured or wronged and fight tirelessly to ensure that even the world's most powerful corporations take responsibility for their actions. Free case evaluations are available through yourohiolegalhelp.com or by calling 1-800-399-0795.
Contact:
Wright & Schulte LLC
812 East National Road
Vandalia, Ohio 45377
1-800-399-0795
http://www.yourohiolegalhelp.com