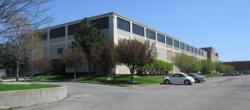 The need for affordable office and storage space has never been greater
Indianapolis, IN (PRWEB) December 03, 2012
Alcatraz Investments, LLC, a private investor group in the Indianapolis area, has acquired a Storage and Industrial Building once owned by the principal from 2005 to 2007. No financial terms were disclosed. The purchase adds 188,000 to its growing portfolio in the market.
The property will operate under its current name: The Indianapolis Enterprise Center, and the location will serve small business customers in the downtown Indianapolis market, as it is located just 1 mile East of the City Center, said company officials. "The property will receive several upgrades and renovations as it has experienced 4 years of deferred maintenance under the previous owner Said President, Scott Meyers"
"This provide provides excellent office, storage, and warehouse options with security and easy access for customers, while allowing us to expand our footprint in this market," Said Meyers
The employees working at the facility will be absorbed by Alcatraz, and will offer the same slate of small business services and amenities it once offered in 2005-2007, with a few new amenities, company officials said.
"We're genuinely excited about the opportunity to add this property back into our portfolio, having sold it back in 2007" Said Meyers. "The timing was perfect, as demand for Storage and Industrial space is growing in this market, and the need for small, affordable office space has never been greater than during the recession".
Scott Meyers can be reached at (317) 506-4900 or by email at Scott(at)SelfStorageInvesting(dot)com.
The Indianapolis Enterprise Center, and Alcatraz Investments, LLC can be found at 55 S. State Avenue, Indianapolis, IN 46201. They can also be found at http://www.SelfStorageInvesting.com