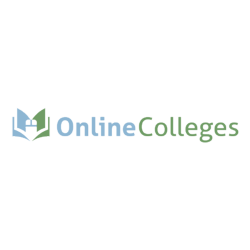 Location-based apps are really great tools for students and education.
Foster City, Calif. (PRWEB) December 04, 2012
OnlineColleges.com, a resource for online schools, recently launched "Your Smartphone is Spying on You," a new infographic that looks at how mobile applications, particularly location-based apps, store and use user locations and personal information.
Students may use apps to help with studying, selling and buying books and locating tutor services. In some instances, when users share their locations, they can receive deals, coupons and information about the best study spaces, the current locations of their friends and promotions for both on and off-campus restaurants. Additionally, universities can use apps to interact with students by making them aware of resources in their vicinity and providing information on nearby university stores or campus facilities.
"Location-based apps are really great tools for students and education," explained Heidi M. Agustin, spokesperson for OnlineColleges.com. "They can help students navigate campuses more efficiently and alert them to resources they did not know about."
Apps may collect phone IDs, locations, contacts and phone numbers. This information is used to troubleshoot bugs, provide software updates and improve the products and services overall. Depending on phone type, some location-based apps can see websites visited or listen to background noise, all in the name of providing a better user experience. Despite lack of privacy, users don't seem to mind, with 74 percent of smartphone owners using location-based applications.
"These types of apps are really useful, especially for college students on the go," shared Agustin. "Still, users should be cognizant of the kind of information these apps are pulling. We thought this made a great topic for an Infographic."
For more information about technology, education and infographics like this, please visit OnlineColleges.com and follow on Facebook and @OnlineColleges on Twitter.
About OnlineColleges.com
OnlineColleges.com is a resource for individuals considering an online education. With information on colleges by subject, degree and location, OnlineColleges.com connects students to the tools and information they need to find an online school and program that fits their needs. OnlineColleges.com is owned and operated by QuinStreet, Inc. (NASDAQ: QNST), one of the largest Internet marketing and media companies in the world. QuinStreet is committed to providing consumers and businesses with the information they need to research, find and select the products, services and brands that meet their needs. The company is a leader in visitor-friendly marketing practices. For more information, please visit QuinStreet.com.