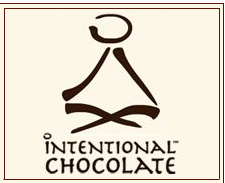 When you open a box of Intentional Chocolate's organic chocolate truffles, you expect to enjoy something delicious, perhaps mildly energizing.
Los Angeles, CA (PRWEB) December 04, 2012
Intentional Chocolate has three new ways to help its customers satisfy their taste buds and their desire to get closer to living intentionally: a truffle delight box featuring four new flavors, a groundbreaking new type of organic Oolong tea, and a chocolate meditation tasting that leads listeners through four stages of tasting meditation. This online gourmet chocolate retailer offers more than just delicious, top-quality organic chocolate, and that is clear in these products.
Perhaps the most exciting of Intentional Chocolate's new offerings is its Intentional Oolong Tea, the first of its kind. According to recent scientific studies in Taiwan, this special variety of Oolong holds intentions infused into it by experienced meditators, something other tea cannot do. This mirrors the fusion of science and spirituality that Intentional Chocolate offers, and carries energy tuned to encourage physical, emotional, and mental health as well as vigorous energy.
When you open a box of Intentional Chocolate's organic chocolate truffles, you expect to enjoy something delicious, perhaps mildly energizing. Intentional Chocolate's new intentional truffle delight box gives you something transcendental. With raspberry, dark noir, caramel, and classic truffles made from its intention-infused dark chocolate, the tasting box offers an exceptional flavors cultivated with the passion of a master craftsmen. This is complimented by the unmatched spiritual energy of the first ever mind-matter product that is present in all the company's chocolates, combined to take you beyond simply eating chocolate.
Their new meditation and tasting kit seeks to help tasters come into closer contact with the spiritual intention and energy infused into the chocolate. The kit introduces tasters with a CD and then takes them through four chocolate tasting meditations, concluding with an intentional visualization. By the end, you are left with a very enjoyable taste in your mouth, the energy that good chocolate always delivers, and the subtle effects of the intentional meditation.
If you are looking for organic, gourmet chocolates and other foods to help you begin or continue living intentionally and benefiting mankind, these new products from Intentional Chocolate might offer a transformative experience.
About Intentional Chocolate LLC.
Intentional Chocolate was founded on the idea of bridging the gap between science and spirituality with the first ever mind-matter product, and using that to help people to live a more intentional life to the benefit of others. They offer chocolate infused with the spiritual intentional of experienced meditators, made from Hawaiian Vintage Chocolate made from unique beans specially grown and nourished by experts and chocolate lovers. Data has shown that their chocolate improves energy levels and elevates moods for the vast majority of people who try it. To learn more, visit their site at http://www.intentionalchocolate.com.