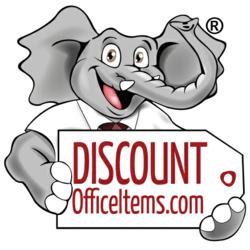 Joe Schaefer remarks, "we wanted to offer a level of comfort...so that the purchase becomes risk free."
(PRWEB) December 03, 2012
The hunt for the perfect office chair just got a little bit easier – thanks to an innovative approach to office chair shopping by e-tailer DiscountOfficeItems.com. The thriving internet based office supply company recently launched the Office Chairs You'll Love Program. The program features six chairs customers can buy, try and return for free if they aren't completely satisfied with the chair.
"We've taken a unique approach to logistics that allows us to meet customer needs by offering free returns on a selection of Basyx chairs." explains Joe Schaefer, Vice President of Sales and Marketing. "We know they'll love the chairs but we wanted to offer a level of comfort for the customer so that the purchase becomes risk free. If they don't love the chair, then they can simply return it to us at no additional cost."
The program is a first for DiscountOfficeItems.com and the office supply e-tailer sees great growth potential as a result of offering an added sense of security to budget savvy customers.
About DiscountOfficeItems.com
DiscountOfficeItems.com was founded in 2004, as a division of Deal Express LLC, and sells over 90,000 office supply products to businesses, schools, government agencies and hospitals. The website carries a variety of major office supply brands including 3M, Avery-Dennison, Fellowes, HON, Rubbermaid, Sanford and Smead. DiscountOfficeItems.com ships orders from more than 80 distribution centers throughout the United States. The majority of customers receive their orders the day after placing an order.