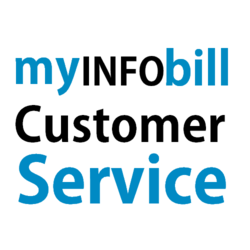 Though real customer satisfaction is at the forefront of priorities for MyInfoBill.com, it's important to step back and laugh at some customer service situations
Denver, CO (PRWEB) December 05, 2012
Public records customer service website MyInfoBill.com joins the blogging platform Tumblr to with a new blog of their own to share their favorite customer service stories and reblog memes, comics and more.
Though real customer satisfaction is at the forefront of priorities for MyInfoBill.com, it's important to step back and laugh at some customer service situations. From sarcastic eCards to relatable gifs, MyInfoBill.com delivers the best in customer service hilarity.
MyInfoBill.com also reblogs other Tumblr user customer service stories about bad agents or strange company policies. View the customer service fun at http://myinfobill.tumblr.com.
The website encourages customers and Tumblr bloggers to submit their own customer service stories or share memes. Broadening the spectrum of fun on "The MyInfoBill.com Review" is what it's all about.
MyInfoBill.com loves the light-hearted nature of joking, but customer service with 100% satisfaction will always be the main focus of the site rather than poking fun with memes. To contact MyInfoBill.com customer service directly please call 1-866-434-4253 or log on to their live chat on the website.
About MyInfoBill.com:
Customer service website MyInfoBill.com was created to serve the needs of public records clients across North America. With thousands of requests processed each day, MyInfoBill.com continues to grow as a reputable customer service resource. Visit MyInfoBill.com to chat with a live representative, call 1-866-434-4253, or email josh(at)myinfobill(dot)com with any questions or concerns.