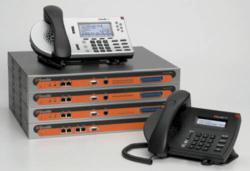 We are very excited to be working with Shore Tel in the near future. Their company's reputation speaks for itself
New York, NY (PRWEB) December 03, 2012
Server Sitters, leaders in North American outsourced webhosting support, announced earlier this week that they would be offering their clients in the United States and Canada the ability to review recordings of all incoming support calls after upgrading their ShoreTel telephone system.
The management at Server Sitters has consistently shown a willingness to create a branded solution that is not only flexible, but affordable. The support staff at Server Sitters has been extremely well reviewed, and now the new telephone system infrastructure from ShoreTel allows clients to review all inbound support calls in detail.
ShoreTel provides small businesses a lot more than a basic VoIP service. They are a complete VoIP business phone system that integrates voice, and contact center capabilities. ShoreTel's VoIP telephone system is a seamless communications solution that integrates a distributed communications platform, intuitive user applications, IP phones, and a simple management system.
Server Sitters spokesman Adam Gallant explained, "The evolving expansion of services provided to our clients clearly demonstrate our commitment to building platforms that work , and offering more value to our client base with competitive pricing. We are very excited to be working with ShoreTel in the near future. Their company's reputation speaks for itself."
ShoreTel builds their end-user applications to be highly intuitive to learn, and easy to navigate. The customizable user interface delivers fully integrated unified communications and call management tools.
The ShoreTel infrastructure is incorporated into a custom platform with site functions that serve as an independent call processor. In the unlikely event of wide area network (WAN) crash, the system continues to place and receive calls on the Public Switched Telephone Network (PSTN).
Server Sitters adds yet another valuable tool to its arsenal of features and add-ons partnering with ShoreTel. Customer feedback has been extremely positive, and the decision was made to offer an additional 10% off its existing published rates until December 31, 2012
Additional features from Server Sitters include live 24/7 assistance from staff that speak fluent English. They are trained to provide real-time problem solving and provide their clients with detailed reporting including customer history, top call drivers, daily call stats, and much more.
Server Sitters is an outsourced support provider specializing in hosting support for web hosting companies that require Help-desk Support, Live Chat Support and/or Telephone Support Services.
For more information, call Toll Free: 888-522-3177, or simply visit http://serversitters.com/