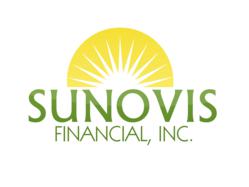 … small business owners as entrepreneurs tend to be optimistic by nature, and relatively more optimistic about the future than the present.
San Francisco, CA (PRWEB) December 14, 2012
A Wells Fargo/Gallup quarterly survey is showing that the looming fiscal cliff in America has dramatically dampened the optimism of small business owners. The survey, which was conducted via telephone interviews to 607 small business owners between November 12th and November 16th, is portraying a more pessimistic small business community. According to the survey, small business owner optimism is at the lowest levels in over 2 years.
The survey was conducted to gather data for the Wells Fargo/Gallup Small Business Index, which now stands at negative 11, a 28 point drop from the third quarter reading and the lowest the Index has been since the third quarter of 2010. The drop in optimism is holding back small businesses from hiring and making capital investments, according to the survey.
That's "an eye-opening drop in optimism," said Marc Bernstein, head of Small Business for Wells Fargo.
"Business owners who navigated through the Great Recession now face more uncharted territory created by ongoing uncertainty in Washington," he said. "These owners know that potential federal government spending cuts and tax changes can create a ripple effect, hitting the pocketbooks of consumers and reducing spending that could hit small businesses hard."
Terry Robinson, President of Sunovis Financial, states that Sunovis clients face this uncertainty each day. "In my conversations with small businesses and borrowers, I hear similar stories each day. Many have been facing problems since 2008. While consumer confidence and home prices seem to be on an upward path, small businesses are in limbo over uncertainty on government policy, outcomes of the impending fiscal cliff, still-difficult bank credit and a changing landscape."
According to the survey, over 20 percent of small business owners are planning on trimming the number of employees over the coming 12 months. That is a record percentage since the survey began in 2003. In addition, 34 percent said that they will be reducing capital spending in the coming year.
In reporting on the survey for Gallup, Dennis Jacobe, chief economist at Gallup, wrote that the drop in the Index was "stunning" since small business owners as entrepreneurs "tend to be optimistic by nature, and relatively more optimistic about the future than the present."
He also wrote that the increasing pessimism among small business owners "reflects uncertainty" and "may imply a weakening economy" in the coming year. Overall, the survey indicates that the U.S. economy is currently in a fragile state, something that should be considered by policymakers as they debate the fiscal cliff issue.
About Sunovis Financial
Every small business is important to local communities and even more important in rebuilding the American economy. Today more than ever, small businesses need capital and assistance to thrive, and that is what Sunovis is focused on.