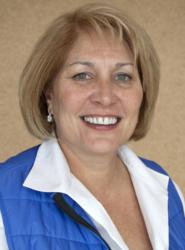 ...I'm excited to be working with an incredible team to accelerate the growth of our agency...
Cleveland, OH (PRWEB) December 05, 2012
NAS Recruitment Communications announced today that Patty Van Leer, currently Executive Vice President for Creative and Interactive Services at the agency, has been promoted to Chief Operating Officer. She will assume her new role as of January 1, 2013.
In this new position with NAS, Van Leer will oversee all aspects of business operations and service delivery, as well as new product development. This promotion, along with other recent changes at the agency, signals an organizational shift and an ambitious plan for substantial growth in the coming year.
"This is an immense opportunity for me to play a part in ensuring that our digital offerings, combined with an innovative service delivery model, will enable our clients and their candidates to better connect," Van Leer said, with regard to her new role. "And I'm excited to be working with an incredible team to accelerate the growth of our agency and help it evolve in ways that will keep NAS at the forefront of the industry."
Already a key member of NAS's leadership team, Van Leer has more than 30 years of experience that includes both sales and creative-digital development. She also brings extensive talent acquisition knowledge and leadership skills to this new role.
"This promotion recognizes the incredible contributions that Patty has brought to NAS, the growing importance of digital products and services to the NAS business, and a new model of service delivery for NAS clients," said Hannah Craven of Stone-Goff Partners, board member of NAS. "Over the past year, as the agency has transitioned from a unit of IPG to an independent entity, NAS has continued to excel in driving its digital branding and consulting business, alongside its traditional media-buying platform, to efficiently serve the needs of its clients. Patty has been a catalyst in this evolution and this promotion recognizes her role in accelerating that transition."
NAS Recruitment Communications, a digital branding agency for human resources organizations, develops innovative messaging solutions and executes them across digital and traditional marketing channels to increase candidate engagement and drive measurable results.