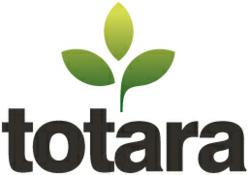 Wellington, New Zealand (PRWEB) December 04, 2012
City & Guilds ambition is to create the world's leading workplace learning company, and the Totara partnership is a key component of that strategy.
Chris Jones, Director General of City & Guilds commented "This is a really exciting development for the City & Guilds Group. At City & Guilds we believe a skilled workforce is the essential ingredient for economic growth; we help employers develop the skills they need to drive business performance. We strongly believe in the power of technology to help businesses to keep learning, share knowledge, and perform at their best."
"As an organisation we are committed to ongoing research and investment in learning including Totara LMS. We are keen to invest and support the development of this exciting open source learning platform."
Richard Wyles, CEO of Totara Learning Solutions commented "With Kineo being a co-founder of Totara LMS, we have clearly worked in close partnership from the earliest designs and every step of the way. We'll continue to build on those foundations and very much welcome the addition of the City & Guilds group. City & Guilds has first-hand experience using Totara LMS and all parties can see significant synergies with a wider range of learning and technology services available.
City & Guilds values are very much aligned to our team's open source ethos, and our mission to transform the learning technologies marketplace through offering better value and flexibility. We are looking forward to a very exciting 2013 and beyond."
About City & Guilds
City & Guilds is the number one vocational and work based skills organisation. City & Guilds operates in 91 countries and over 2 million people a year qualify with City & Guilds. It is a large and financially stable organisation which was founded over 130 years ago and has turnover in excess of £110m.
About Totara
Founded by Kineo, Flexible Learning Network and Catalyst IT, Totara Learning Solutions is a global alliance dedicated to fundamentally changing the nature of the LMS software market. Totara is a commercial distribution of the open source platform, Moodle, and is available on a subscription basis which provides on-going support and enhancements. Totara can reduce a corporate enterprise's learning management costs significantly whilst providing some of the most advanced learning management functionality.
From a simple concept; that open source software, developed with an active community, can deliver real benefits in learning and development for corporate organizations, comes a big vision; to transform corporate learning. Totara is delivering this vision through;

Driving down costs with zero license fees
Delivering peace of mind with commercial support
Collaborative models of innovation
Making customisation easy
Ensuring freedom from vendor lock in
Over 170 organisations have already selected Totara LMS. These include large corporations with over 200,000 employees to small enterprises. Totara LMS clients come from a variety of sectors, including finance, retail, energy, health, government and the not-for-profit sector.