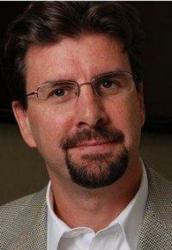 The DOC agreed to the $3.4 Million dollar settlement on the first day of trial, and just before the attorneys were to begin jury selection.
Seattle, WA (PRWEB) December 12, 2012
Wrongful death attorney Chris Davis, the founder and principal of the Davis Law Group in Seattle, recently settled a lawsuit against the State of Washington Department of Corrections (DOC), and convicted felon Virginia Christine Ramsey (Pierce County Superior Court, Case No. 11-2-13537-9). The lawsuit alleged that the DOC failed to adequately monitor and supervise a dangerous felon under the State's community supervision. That felon ultimately caused a high speed car crash that killed one person and severely injured another.
Court documents show that on July 26, 2010, Ramsey was spotted driving erratically by police. A high speed police chase ensued which ended with a violent collision involving another vehicle operated by Doug Simmons, who was killed instantly. Mr. Simmons' passenger, Holly Mattson, received life-threatening injuries but survived the deadly collision. According to a toxicology report, Ramsey was found to have been under the influence of illegal drugs at the time of the crash. Ms. Ramsey was a convicted felon under the supervision of the Department of Corrections. She had an extensive criminal record – more than 40 total criminal convictions – and had been under the DOC's supervision on at least three prior occasions since the year 2000.
The DOC had classified Ramsey as a "high violent" and "high risk" offender which, according to official policy, required the DOC to provide the highest level of monitoring and supervision. Specifically, the lawsuit alleged that the DOC failed to timely issue an arrest warrant for Ramsey after she violated her community supervision several months before the collision, and then failed to perform reasonable efforts to locate her even when an informant reported her whereabouts on multiple occasions. The DOC vigorously denied any wrongdoing, and filed several motions asking the court to dismiss the action and/or limit the amount of damages that could be recovered.
The DOC agreed to the $3.4 Million dollar settlement on the first day of trial, and just before the attorneys were to begin jury selection.
Mr. Simmons left behind two surviving children. A portion of the settlement will be used to help support Mr. Simmons' two children. The settlement will also be used to compensate Ms. Mattson who continues to require medical treatment and additional support as a result of her injuries.
About Chris Davis
Christopher M. Davis, founder of the Davis Law Group, has been a licensed attorney in the state of Washington since 1993. He has tried dozens of personal injury cases to verdict and has successfully handled and resolved hundreds of accident claims. He has been a Washington 'Super Lawyer' for seven years in a row for his expertise and success in litigating personal injury claims. You can learn more about the firm by visiting: http://www.DavisLawGroupSeattle.com.