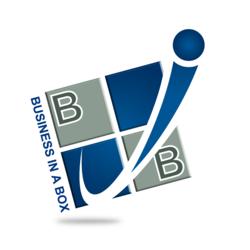 I have always been passionate about helping people be successful and obtaining their goals...My goal with BIB was to bring essential and proven business tools all in one platform which is easy to use and provide unmatched startup business assistance
Tucson, Arizona (PRWEB) December 13, 2012
Business In A Box, the latest startup business assistance platform to take the market by storm, has announced the launch of BusinessNBox.Com, its official website that would serve as the focal point to provide online business solutions for startup businesses. This revolutionary idea of a one stop solutions super market for startup businesses has been enthusiastically received by budding entrepreneurs who have traditionally found it difficult to find assistance for their new ventures.
The idea behind Business In A Box is to help small businesses and entrepreneurs launch and grow their business. This ultimate turnkey solution will enable startup small and medium sized businesses to not only help launch their enterprises but would also help them in getting their businesses up to speed which is bound to save time and money.
The Business In A Box systems have been designed in such a way that they would combine all the fundamental elements that are vital for a successful business into one, easy to use system. It can be an uphill task to start a business from scratch and that is why BIB brings together all the elements that are crucial for starting, managing, and growing a business successfully. BIB would accomplish this by providing a complete set of startup business support for entrepreneurs and small businesses that would include business solutions such as professional websites, content management systems, customer and business management tools, branding support, and knowledge center for entrepreneurs.
The solutions provided from the BIB platform are designed to cater to the needs of startups not only for starting new businesses from the ground up but also to equip them with management tools and systems that would help them expand and grow their customer base. A professional, ready-to-use 5 page website accompanied with CMS and CRM systems are just a few of the tools that the entrepreneurs will have at their disposal from Business In A Box.
While announcing the launch of BusinessNBox.Com, Kiley Matthews, the CEO of Business In A Box had this to say, "After 4 long years of development, I'm thrilled to announce the launch of Business In A Box (BIB). I have always been passionate about helping people be successful and obtaining their goals. When I was about 10 years old my father was doing some remodeling work in a shopping center. I remember telling him that I want to own one of these shopping centers and my dad asked why? I said because then I can fill them up with all of the businesses I want to own. My goal with BIB was to bring essential and proven business tools all in one platform which is seamlessly easy to use and provide unmatched startup business assistance for would be entrepreneurs. Our promise is we can have you up to speed and set up for success within 72 hrs."
Business In A Box is widely expected to be a revolutionizing platform as it combines many vital specialized services, features and complete turnkey solutions for startup business support.
If you would like more information about BIB, or would like to order services, please call 5207779474 or visit the corporate website at http://www.businessnbox.com/ . Business In A Box is located at 7049 E Tanque Verde # 12 Tucson Arizona 85715.