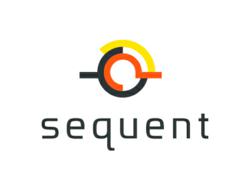 MoSoCo has chosen Sequent because of their experience in NFC, mobile and loyalty technologies.
San Francisco, CA (PRWEB) December 10, 2012
Sequent, a leading provider of Near Field Communications (NFC) Trusted Service Manager (TSM) software and services, announced that MoSoCo Sp. z o.o has chosen Sequent's NFC technology and products for its cloud-based mobile loyalty, marketing and prepaid card processing services for Polish retailers. Sequent's secure technology will allow customers to use their loyalty and prepaid accounts on their mobile phones today using an RFID sticker. In the near future, customers will be able to use their accounts on NFC-enabled mobile phones.
MoSoCo's innovative service, branded MoSivo, enables a single MoSoCo account to function as a loyalty card for multiple retailers, so consumers no longer have to carry multiple retailer loyalty cards. Consumers simply tap their phones against the MoSoCo contactless reader at participating retailers to earn loyalty points or redeem coupons – all enabled by Sequent technology. The MoSoCo system is available to retailers in Poland and other neighboring countries, providing an alternative to in-house mobile marketing and loyalty programs.
"MoSoCo has chosen Sequent because of their experience in NFC, mobile and loyalty technologies. Our goal is to provide exciting new services through real-time and location-based loyalty and marketing programs using NFC technology," said Tomasz Zieliński, Chairman of MoSoCo. "With the ability to support multiple retailer programs in one customer account on an NFC phone, we expect to have great adoption for our program."
Innovative services like MoSoCo's NFC initiative are driving tremendous growth in mobile loyalty and marketing programs. Retailers are expected to send mobile users over $43 billion worth of mobile coupons by 2016 according to Juniper Research," said Robb Duffield, CEO of Sequent. "Targeted mobile marketing and loyalty programs using NFC phones can be powerful revenue growth tools for retailers, producing a much higher usage and redemption rate than paper-based coupons. Equally important, these programs bring increased value to consumers on a wide range of goods and services."
About MoSoCo
MoSoCo (Mobile Solutions Company) Poland is a licensed, modern, rapidly developing telecom operator in Poland and in markets around the world. MoSoCo is a wholesale supplier of telecommunications services, IT solutions, SaaS and VAS services for operators and service providers who serve end users. MoSoCo specializes in digital solutions, stationary and mobile telecommunications, based on highly advanced technology solutions, such as VoIP, NFC, DVB. MoSoCo has several thousand trusted customers. Our greatest advantages are our high quality services and attractive prices, which lowered the telecommunications bill of thousands in Poland and abroad. For more information, see http://www.mosoco.pl.
About Sequent
Sequent provides a leading Trusted Service Manager (TSM) software and services platform. Sequent's comprehensive SE-TSM Secure Element Management service supports diverse contactless security technologies while rapidly onboarding issuers and application providers. Sequent provides SP-TSM software to enable banks and other service providers to provision and manage their own credentials on the secure elements of mobile phones. Sequent's Wallet Enablement Platform makes it easy to add Near Field Communication (NFC) payments and other credentials into rich, branded consumer mobile apps. Based in California, Sequent has funding from Opus Capital, SK Telecom Ventures, and others. For more information, see http://www.sequent.com.